Gerrie Benzing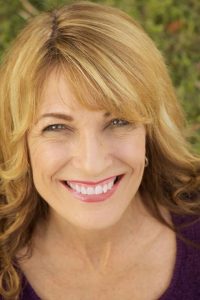 A local stage and film actor, director and musical theatre instructor, Gerrie Benzing makes her Off Broadway Palm debut in A Doublewide, Texas Christmas.
Gerrie's credits include Mother Superior in Drinking Habits (Belle Theatre), Gertrude in Save Hamlet (for Lab Theater), Raven in Trouble (at the Vista View Mobile Home Estates) for Florida Rep, Brooke in Other Desert Cities for The Studio Players, Florence Ungar The Odd Couple: Female Version (Belle Theatre, 2022), Madame de Volanges in Dangerous Liaisons (Lab Theeater, 2022), Lee in Charles Busch's The Tale of the Allergist's Wife for New Phoenix Theatre (2022), Jinx in The Naples Players' production of The Savannah Sipping Society and Ruth in TNP's production of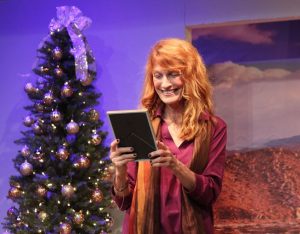 Calendar Girls (2021), Edith Frank in The Diary of Anne Frank for Fort Myers Theatre (2021), Theresa in Circle Mirror Transformation for The Studio Players(2021), the ensemble in the cult classic musical Young Frankenstein for New Phoenix Theatre (2021), various roles in The Full Monty for New Phoenix Theatre (2020) and Lucy and Tommy of No Consequence in Adam Szymkowics's Marian, or the True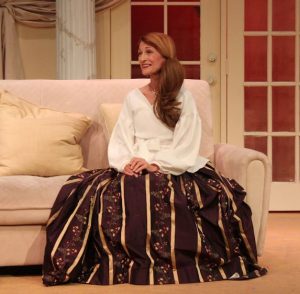 Story of Robin Hood (2019).
Gerrie has appeared in a dozen shows at Cultural Park Theater. Among her CPT acting credits are the iconic role of Ethel Thayer in On Golden Pond, Harvey (for which she won a Cultural Park Theatre Best Actress Marquee Award for her portrayal of Veta), The Glass Menagerie (in which she was cast as Amanda), Dixie Swim Club (Sharee), Bella Manningham in Angel Street (Gaslight) (where Charles Runnells applauded the hysterical froth she worked up in the role of a "borderline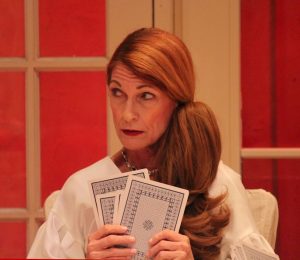 bonkers housewife … driven to the brink by a husband with sinister ulterior motives"), Bad Seed (Christine) and Jack Neary's The Porch. For The Lab, she appeared as the lead in the world premiere of playwright Zalman Velvel's farce D.M.V., in Rick Abbot's Play On! (where she depicted a maddeningly meddlesome playwright), The Best Man (in which she played Mabel Cantwell) and Miss Witherspoon (where she played the part of Maryamma).
As Mabel Cantwell,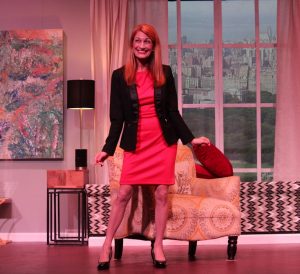 Benzing was a breath of fresh air. Unlike the original play and most revivals since then, Benzing did not portray Mabel Cantwell as a vacuous sex kitten. Nor did she play her as a lush or borderline alcoholic. Instead, Benzing's Mabel Cantwell was the penultimate 1950s Southern Belle eager to bring Southern charm and sensibilities to the White House long before Lady Bird Johnson actually did. By infusing Mabel Cantwell with Southern belle charm and characteristics, Benzing and director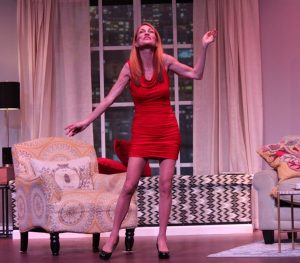 Rick Sebastian provided her with depth, dimension and warmth not actually found within the four corners of the script.
Gerrie has directed six mainstage productions at Cultural Park Theater, including Chicago (2019), Sister Act in 2018 (for which she won a Cultural Park Theatre Best Director Marquee Award), Boeing, Boeing in 2016 (for which she won as Cultural Park Theatre Best Director Marquee Award)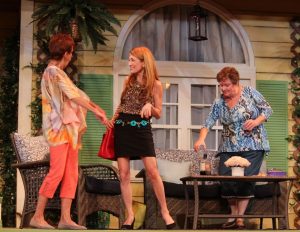 and Peter Pan (for which she garnered a Cultural Park Best Director of a Musical Marquee Award in 2014).
Her film credits include Curtis Collins' locally-filmed indie Fallaway, in which she appeared as an extra.
Benzing has taught, written and directed at Cultural Park since June 0f 1993, where she taught Broadway Babies (for students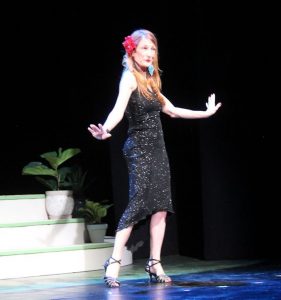 4-7 years of age) and Musical Theater (for aspiring actors 8 years old and up).
As the Creative Director of Monologues4kids.com, Gerrie has written numerous children's plays and over 500 monologues for clients worldwide which dozens of children have used to win movie roles, theater auditions, talent shows, pageants and secured professional representation. Gerrie has authored Duet Acting Scenes for Teens: Monologues4kids, Duet Acting Scenes for Kids: Monologues4kids, and Monologues4kids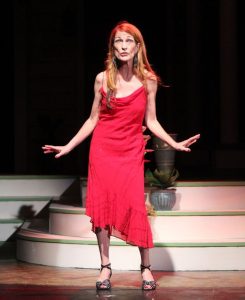 Theater Camp Plays: Broadway Version, and contributed original monologues to the book Active Listening by Michael Rost and J.J. Wilson. She is also the co-author of the indie film Perfect Pucker Lipstick and serves as a judge for District 6 Thespian competitions and the Youth Theater Awards.
October 9, 2019; revised November 21, 2023.
RELATED POSTS.