Dave Matthew Chesebro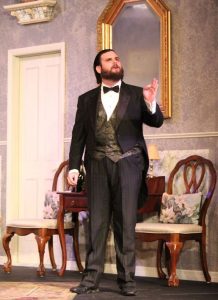 Dave Matthew Chesebro is an actor and aspiring playwright.
Dave's acting credits include It's Only a Play, in which he synchronously played the part of playwright Peter Austin, The Musical Comedy Murders of the 1940s and a lovesick chef by the name of Gaston in Michael Hollinger's one-act farcical tragicomedy An Empty Plate in the Café du Grand Boeuf. Dave has also played Mr. Mushnik in Little House of Horrors and has worked on a number of other productions in set construction and props management.
As a writer, Chesebro was one of the playwrights who worked on The Rauschenberg Project Play (in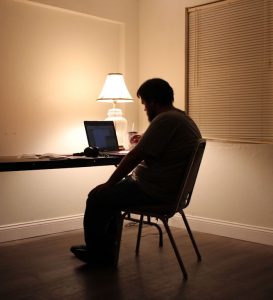 which he also played a number of characters). Dave also participated in both the 2016 and 2018 Lab Theater 24-Hour Playwriting Project. In the latter contest, his one act play, "Sunny with a Chance of Social Anxiety," received the Audience Choice award.
November 20, 2018.