Maryann Connolly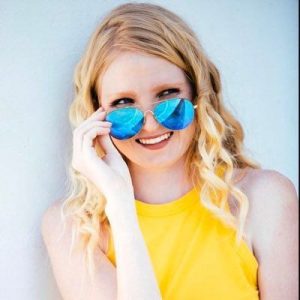 Maryann Connolly is singer, songwriter, model and stage and film actor. Her stage credits include Chicago (Hungarian immigrant Kaitlin Hunyak), Jesus Christ Superstar, Don't Drink the Water and Sister Act for Cultural Park Theatre as well as The Witch in Into the Woods, Rachel in Glee, Skuttle in Little Mermaid, Mrs. Potts in Beauty and the Beast, and a child in Elf at the Barbara B. Mann Performing Arts Hall. She has played the lead in the 2019 WGAE film Sacrifice, was featured in the short film Amrak (along with her original song "Never Run Away"), played a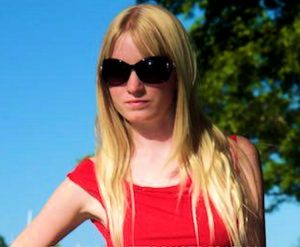 supporting role in the 2019 UFTA film The Shooting and was an extra in A Turtle Tale.
As a Star Champion for the National Organization Champions Against Bullying, Maryann travels across the country promoting her cause to put an end to bullying with her music. In this effort, she has worked on a global project called Fashion Against Bullying or FAB. Maryann was also on the Teen Advisory Board for Make A Wish.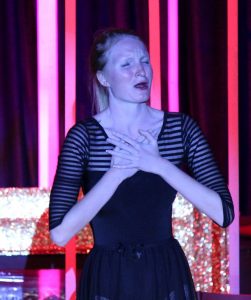 Among Maryann's numerous accomplishments:
Top Talent Winner at SWFL Talent & Beauty Competition;
Finalist at American Idol/Hollywood Studios Florida;
First Place Coco Idol winner at the premiere Cape Coral Coconut Festival;
Miss Lee County 2017;
"Best in Show" at Lee County School District Learning for Life event;
Southwest Florida Lee County Fair First Place Vocals/Drama; and
Featured National Anthem Singer for Florida Miracle Baseball.
Connolly was also a featured singer in the Break the Cycle Concert Series and recently released her first music video, "Roll the Dice." Her runway model resume includes four appearances at Fashion Night on Brickell in Miami and three at New York City's prestigious Couture Fashion Week.
She will appear on stage next at New Phoenix Theatre in The Full Monty.
February 18, 2020.