Sandra Dixon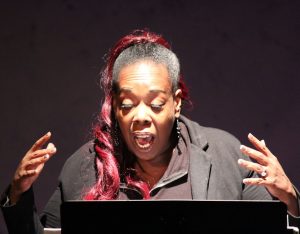 Sandra Dixon is a local actor, aspiring playwright and occupational therapist. Her stage credits include busy-body neighbor Mrs. Johnson in Lorraine Hansberry's A Raisin in the Sun and evil Dr. Eve Bollinger in the Del Shores cult classic, Sordid Lives, as well as roles in The Vagina Monologues, Body & Sold for Lab Theater and The Fantastiks, Agatha Christie's And Then There Were None, Music Man and Elvis Has Left the Building for Cultural Park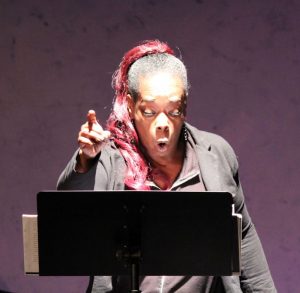 Theatre. Prior to relocating to the Cape in 2012, Dixon also performed in community theater productions of The Women and Little Shop of Horrors.
She will next appear in Theater Conspiracy at the Alliance for the Arts' production of Steven Dietz's Rancho Mirage.
Sandra has been an occupational therapist for more than 30 years.
May 1, 2019.