Kat Ebaugh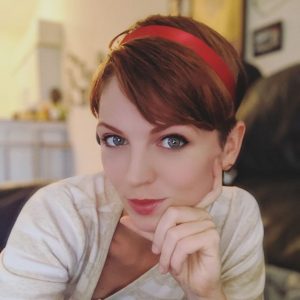 Kat Ebaugh is an actor, dancer, performer and yoga instructor. In addition to performing with Stage 2 Improv troupe, she has appeared in numerous stage productions at The Naples Players, including TNP's virtual production of Comedy Night on August 22, 2020 as well as in the roles of Kitty in The Drowsy Chaperone (2014),  Tessi Tura in Gypsy (2014) and Ulla in The Producers (2013)(for which she received rave reviews from Chris Silk, who said that Kat brought a Marilyn-Monroe-singing-to-JFK-sexpot vibe to her role as she vamped,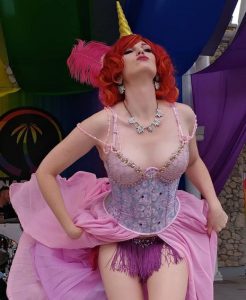 twirled and swallowed "her guttural Swedish consonants with ease" with her flirty rendition of "That Face" proving to be a highlight of the show).
A veteran burlesque performer, Kat has not only taught burlesque at TNP (focusing not just on the art but the origins of burlesque and how it was originally rooted in comedy and political satire) but how to dance in heels as well.
"The older I get," muses Kat, "the more I realize being a powerful women is less about being good looking and popular, but being strong and empowering because that's what makes a women powerful and sexy."
"As a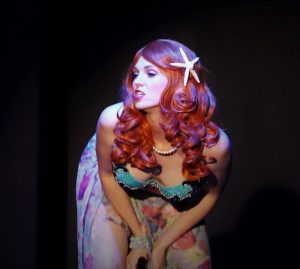 performer it goes the same way," Kat adds. "Be you, be strong, be provocative and that will be the thing that makes you sexy, not the glitter, feathers or big hair."
When she's not performing, Kat is working on a degree in environmental science and sonography (ultrasound) or monitoring sea turtles on Marco Island during nesting season for Collier County Parks and Rec.
Kat appears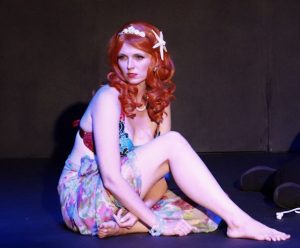 next as The Little Mermaid in Lab Theater's filmed production of Dennis Giacino's Off-Broadway smash Disenchanted: A New Musical Comedy [Stay-At-Home Version], which screens on two dates in September with a finale on October 4, 2020. It's a role made for Kat, who appeared with Ynda Schulberg as a red-headed mermaid during Pride Week this year in Naples.
August 29, 2020.