Nancy Fueyo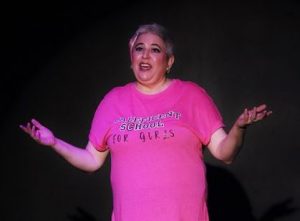 Nancy Fueyo is an actor, director, classically-trained opera singer and vocal coach. She was last seen virtually in SoDis (Lab) Theater's production of Melanie Payne's Inviting Marie (May, 2020) and Scott Sickles' Intellectuals (she was Margot Welles). Other local shows include productions at Cultural Park Theatre (she was Mama Rose in Gypsy), as well as Sound of Music at Broadway Palm Dinner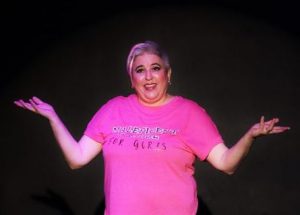 Theatre in 2013. A Tampa resident, Nancy has also recently appeared in a couple of socially-distant virtual shows produced by the Carrollwood Players.
Before coming to Southwest Florida, Nancy had roles in several summer stock productions in New York City including Kismet, Oklahoma, Good News, Fiddler on the Roof, Redhead, Oliver, Grease, Is There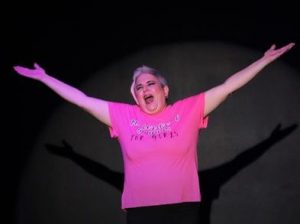 Life After High School and Anything Goes.
Nancy has performed at Carnegie Hall in the Susan G. Komen "Sing for the Cure" concert, as well as at venues in New York, Pennsylvania and Athens, Greece. Locally, she performs with her singing partner of twelve years, Robert Gonnelli, in their group A Moment in Time. She also performs annually in Southwest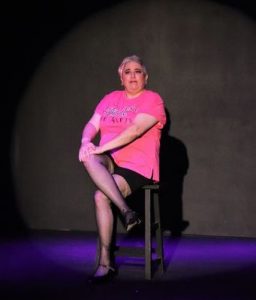 Florida to benefit pancreatic cancer research.
Fueyo owns and operates South of Broadway Studios. This eclectic enterprise offers mobile food vending, food truck services, catering, live performances, concerts, wedding and holy union ceremonies, DJ and karaoke parties in Fort Myers and Tampa, as well.
Yes, Nancy handles the performance functions of the business, but she's also a professional chef with more than thirty years of experience in the food industry in locales that range from Sante Fe, New Mexico and New York City to Athens, Greece.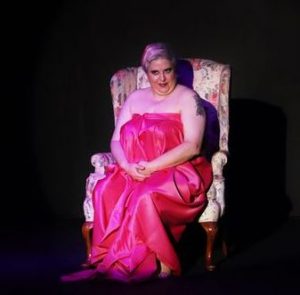 Nancy (who also goes by Nancy Frasca Cabazares) has a B.A. from Concordia College, and also attended Johnson & Wales University. She is also a Certified Food Safety Professional.
Nancy plays Sleeping Beauty in Lab Theater's upcoming hybrid production of Dennis Giacino's Disenchanted: A New Musical Comedy!, which airs twice in September and wraps up with a 2:00 p.m. matinee on Sunday, October 4.
August 30, 2020.