Rachael Lord
R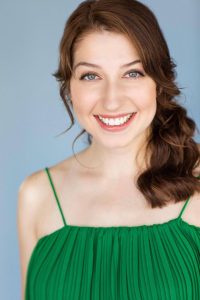 achael Lord is a professional actor, singer and dancer. Her stage credits include Jenna Sealy in Farce of Nature (Off Broadway Palm, Prather Entertainment through July 25, 2021), Gia in Nana Does Vegas (Off Broadway Palm, Prather Entertainment), Gerda in The Snow Queen (Off Broadway Palm, Prather Entertainment, 2020), Pickles in The Great American Trailer Park Christmas Musical (Off Broadway Palm, Prather Entertainment, 2020), Nun/Ensemble in The Sound of Music (Broadway Palm Dinner Theatre, Prather Entertainment, 2020) Snow White in Lab Theater's hybrid film-theater production of Disenchanted: A New Musical Comedy! (2020), Sabine in In Flight: The Story of Sabine Van Dam (Gulfshore Playhouse touring production), ensemble in Shipwrecked (an adaptation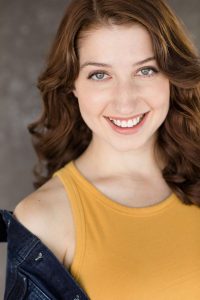 of Shakespeare's The Tempest for Gulfshore Playhouse and The Naples Philharmonic at Artis-Naples), Showgirl in Step Right Up (RWS Entertainment Group), Faith in Respect: A Musical Journey of Women (Clandestine Arts), Cherry in The Impossible Club (a staged reading for the Winter Park Playhouse) and Martha in The Secret Garden (Florida Southern College).
Rachael's film and television credits include Emily in upcoming indie film The End (Three60TV), Lily/Puppeteer in An Elliott and Friends Christmas Carol (Adult Media, Orlando, 2021), Lisa/Puppeteer in President's Day at the Museum (Ault Media, Orlando) and Lead in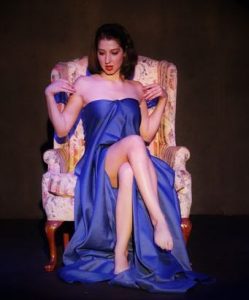 Hush (Bright Idea Media Group).
Lord has a BFA in Musical Theatre from Florida Southern College, is versed in ballet, musical theater, tap, jazz improv and basic stage combat, and is represented for film television and commercials by Talent Direct Agency in Boca Raton. Beginning in the Fall of 2021, she will be pursuing an MFA in Creative Writing at Drexel University.
While not on stage, Rachael enjoys writing poetry, volunteering at the Humane Society, and reading!
August 31, 2020; revised June 18, 2021.