Adriana Farrugia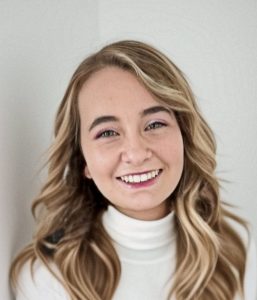 Adriana Farrugia is superb in Mean Girls High School Edition, where she plays the part of Cady Heron, a homeschooled girl raised on a savannah in Africa who is dropped by her parents after the relocate to the United States into the middle of a high school jungle in Illinois that's ruled by a group of apex predators known as The Plastics. Desperate to be accepted and popular, Cady joins the triad but quickly learns there's a heavy price on membership in the exclusive clique – sacrificing her only real friends at North Shore High and her principles and surrendering her moral compass.
Adriana's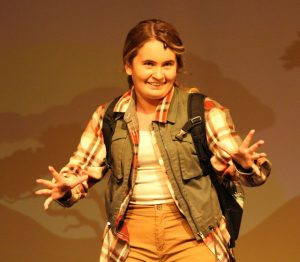 performance as Cady Heron represents the second time Adriana has appeared in Mean Girls. She played the part of Gretchen Wieners for Gulf Coast Symphony in Mean Girls Jr., directed by Julie Carver.
Farrugia's other stage credits include Fan Scrooge/Londoner in Meadow Brook Theater's professional production of A Christmas Carol, Frenchy in Grease for Cultural Park Theatre, Ursula in The Little Mermaid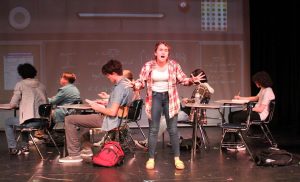 for The Wolf Creek Collective, the title role in Cinderella for The Wolf Creek Collective, Zachariah/Want/Londoner in A Christmas Carol for Wayne State University, Mazzy La Bird in Suessical the Musical for White Lake Middle School, Adult Nala in The Lion King, Jr. for Pontiac Theater IV, solo/duet and group vocalist in 2 Broadway Reviews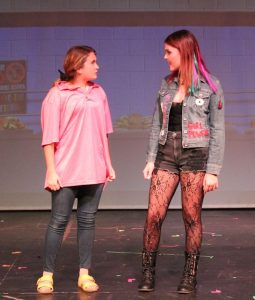 for Pontiac Theater IV, Ancestor Lin in Mulan Jr. for Pontiac Theater IV, Veruca Salt in Willy Wonka Jr. for White Lake Middle School, Caterpillar in Alice in Wonderland Jr. for Starlight Theater, Zoey Parks in Mid-Winter Break for Farmington Players, July in Annie Jr. for Starlight Theater, Narrator in Aladdin Jr. for Starlight Theater, Young Simba in The Lion King Jr. for Starlight Theater, Flounder in The Little Mermaid Jr. for Starlight Theater, Little Red in Into the Woods for Starlight Theater, Young Sour Kangaroo in Suessical the Musical Jr. for Startlight Theater and the ensemble of Joseph and the Amazing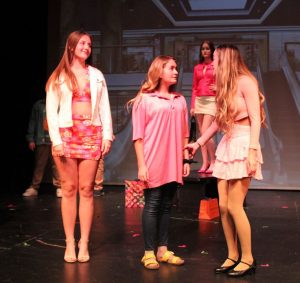 Technicolor Dreamcoat for Starlight Theater.
Adriana has also appeared in several films. She played Sissy Sawyer in The Adventures of Pammy Van Paon for Fat Lucy Films, was a student extra in Andy the Talking Hedgehog by Be Your Own Hollywood and Birthday Party Girl in a commercial for Rolladium Family Fun Center.
An interesting fact about Adriana is that she is a competitive roller skater, competing nationally in 2014, 2016, 2018 and 2019,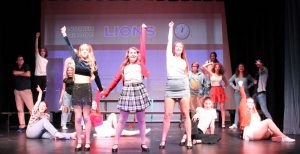 and winning a national bronze medal.
October 28, 2023.