Yuliana Garcia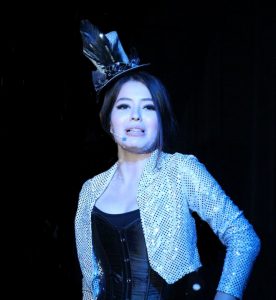 Yuliana Garcia made a splash in the Southwest Florida theater scene with her scintillating portrayal of The Leading Player in the Alliance Youth Theatre's production of Pippin in 2019. Her other credits include Gabriella in Boeing Boeing, Esmeralda in The Hunchback of Notre Dame and Anna in Spring Awakening. She appears next as Helena, Snout, Tatiana and Puck in the Alliance Youth Theatre's outdoor production of A Midsummer Night's Dream: Abridged.
"When I started [out], I loved singing and I loved dancing but didn't really know why," Yuli said in a 2019 interview following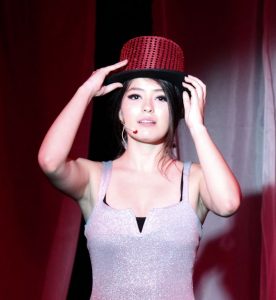 Pippin. "Over time, it's dawned on me that what I really love is the storytelling – giving a voice to the characters."
Garcia started theater when she was all of eight years old.
"When I was in third grade, they handed out these little audition notices for the first musical my school was planning to do. I remember thinking 'You should do this. You have to do this.'"
And she did.
When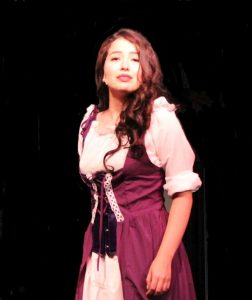 she entered middle school, kismet landed her in Carmen Crussard's classroom.
"Carmen was the one who got me to start taking lessons and coming here [to the Alliance Youth Theatre]. I did my first show here when I was 12, and I've been in almost every season since then."
In January, Yuliana embarks upon a new journey, when she moves to Orlando to continue her studies at the University of Central Florida (which she has been attending virtually this Fall). She ultimately hopes to transfer to the University of Florida to focus on advertising and business.
"I'm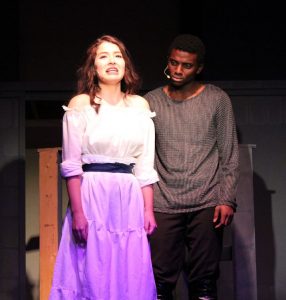 leaving every door open and going one day at a time," says Yuliana expansively. "While I've loved every moment and every experience in theater has been a treasured one, there's so much else I want to do. I don't want to close those doors so quickly," as would happen were she to focus exclusively on pursuing a BFA in musical theater.
"For the first time in quite, I've been able to challenge myself academically." And she sees a panoply of possibilities on the horizon. At the same time, she cannot imagine ever completely walking away from the stage.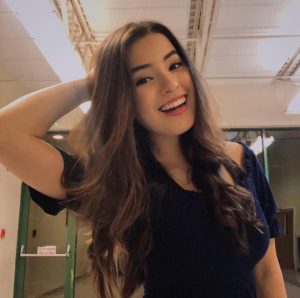 With that in mind, she continues to take weekly voice lessons and is is likely to audition for and accept roles in both straight plays and musicals. And it warrants the observation that a mainstay of cultural life in Gainesville, Florida is the Hippodrome Theatre, which has been providing first-class regional theater in North Florida since its founding in 1972.
"It's very fulfilling and I'm happy with the decisions I've made," sums up Yuliana, who has the intelligence, drive and work ethic to succeed in whatever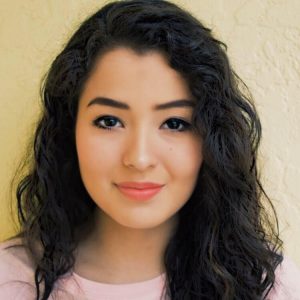 endeavor she ultimately chooses.
November 9, 2020.
RELATED POSTS.