Amy Genzlinger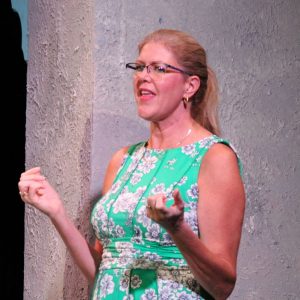 Amy Genzlinger is an actor, visual artist, interior designer, speaker, trainer and teacher.
Her acting credits include The Shadow Box (Maggie), Sweet Chariot, Annie, A Couple of White Chicks and Close Ties.
In 2017, Amy started a company called Art from the Heart in an effort to give people an opportunity to practice a different form of communication and expression.
"Participants can make collages as simple or intricate as they want," notes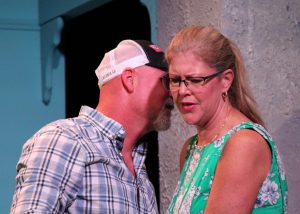 Amy. "There is no judgment and no comparisons. Each project is completely individual and unique."
Amy's inspiration for Art from the Heart was her experiences recovering from open heart surgery in February of 2015 and resulting paralysis of her vocal cord.
"Needing open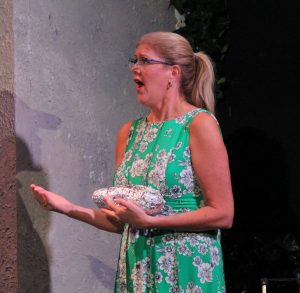 heart surgery was a shock, but losing my voice on top of that was completely devastating," recounts Amy. Her medical condition necessitated dietary and other changes, but the loss of her ability to communicate verbally turned her whole life upside down. "I could no longer socialize with friends, go out to restaurants, make phone calls, or perform critical job duties. I felt utterly disheartened and depressed."
Her only solace was creating collages, using color, pictures, words and sayings to express herself.
"Something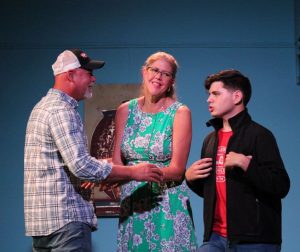 magical happened whenever I put together a collage. I was able to express my hurt, pain and frustration, as well as my courage, hope, and faith. When I felt weak and helpless, I used strong and powerful images in my collages. When I felt angry and resentful, I used words and pictures representing forgiveness and gentleness. Collage art allowed me to communicate in a new and powerful way. My collages helped me refocus my purpose and appreciate my life again!
After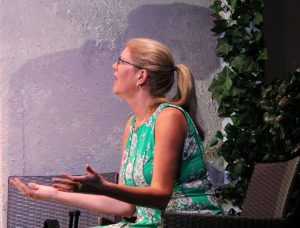 a year of whispering, Amy found a doctor who was able to surgically repair her vocal cord. She's not only able to speak again, but project from the stage, which has allowed her to resume acting, public speaking and teaching.
But the experience was life-changing.
"Without that challenge, I would have never realized the power and healing that comes from communicating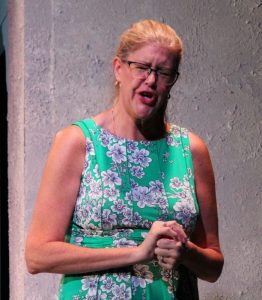 with art."
The insights she derived not only inform her art, but provide her with a new depth of understanding that uniquely enables her to fathom the depths of the characters she portrays and interacts with on stage, such as Maggie in The Shadow Box and her terminally-ill husband, Joe.
May 2, 2019.