Anna Grilli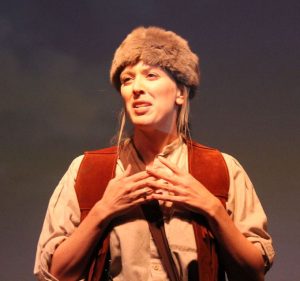 Anna Grilli is a talented local actor whose stage credits include Dunn in Men on Boats, Emma in The Role of Della in the Alliance's production of Auditions, Diners and Weddings, Ginny in 5 Lesbians Eating a Quiche for Theatre Conspiracy at the Alliance for the Arts, Much the Miller's Son in Marian, or the True Tale of Robin Hood, Bianca in The Taming, Suzanne in Don't Dress for Dinner, General Matilda Cartwright in Guys and Dolls, Prudy Pingleton in Hairspray, Cecily Pigeon in The Odd Couple, and being part of the ensemble in Chicago.
She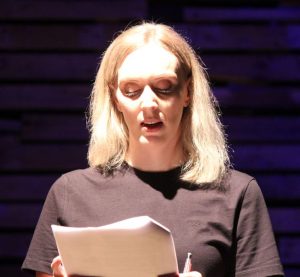 has also appeared in two filmed productions, Steven Michael Kennedy's short film, Enough, for the 2021 Lab Theater 24-Hour Screenwriting Project and Ken Preuss' Taking Sum Lumps in the Alliance for the Arts' The Best Seats in Your House video production during the COVID-19 pandemic.
Anna actually started out learning to play the piano at the age of six, but it would be some two decades later before she took voice lessons and began to perform on stage.
In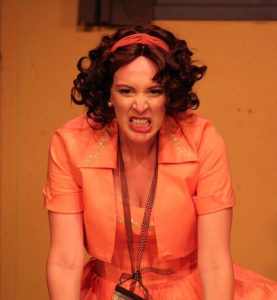 contrast to her life on stage, the Minnesota transplant's day job may seem to some to be rather mundane. A former IRS agent, she works as an auditor at Stroemer & Company LLC.
She will appear next for the Alliance for the Arts in Men on Boats.
October 4, 2019; revised October 22, 2021.