Heimberg, Cindi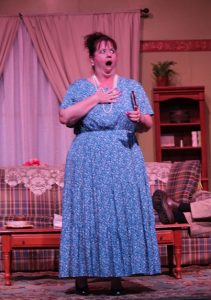 Cindi Heimberg is a local actor who has been performing in Southwest Florida for since 2010. She gives a stand-out performance in the role of Bonnie Schwartz in New Phoenix Theatre's production of Deborah Laufer's The Last Schwartz.
Heimberg's credits include the roles of Frau Blucher in Young Frankenstein, Ruby in Nancy Stetson's Rest Stops of America, Artistic Director Zorah Bloch in New Phoenix Theatre's production of Daniel Sullivan's Inspecting Carol, the nursing home administrator in Marvin's Room, La Cage Aux Folles at New Phoenix, Lavonda Dupree in Del Shores black comedy Sordid Lives, the neighbor in Whatever Happened to Baby Jane: A Parody of the Horror, Play On!,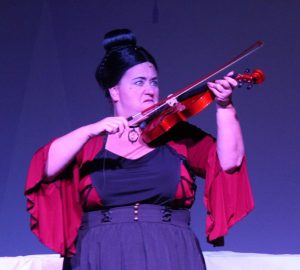 zany psychic Helga ten Dorp in Deathtrap, along with parts in Rumors, Barefoot in the Park, Men are Dogs, Musical Comedy Murders of the 1940s, and Last of the Red-Hot Lovers. 
When not performing, Cindi teaches full time.
November 22, 2019; revised February 12, 2023.