Michael Hennessey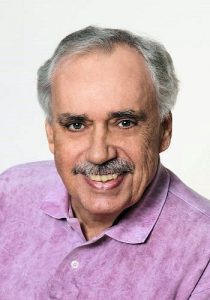 Naples resident Michael Hennessey is a stage, film and television actor whose career spans more than 50 years and 150 stage, film and television productions from Broadway to Hollywood and Canada to Mexico. Born in West Virginia, Hennessey grew up in Michigan's Upper Peninsula before going on to study theater at Wayne State University in Detroit. He thereafter performed on and off Broadway, becoming friends with many great actors, including Academy Award winner George C. Scott (Patton) and Roy Walston (best known for My Favorite Martian).
Since relocating to Naples, he has been seen locally in Escanaba in da Moonlight, Proof, Broadway Bound, Lend Me a Tenor, Rumors, The Mousetrap,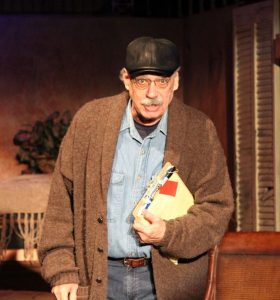 Tale of the Allergist's Wife and Other Desert Cities with the Naples Players; Escanaba in da Moonlight and Fridays with Stage 88 Theatre at Norris Community Center (now home to Gulfshore Playhouse); and Come Blow Your Horn, On Golden Pond, Chapter Two, Plaza Suite, Love Letters, Visiting Mr. Green and the world premiere of the play he authored, Take Five, with the Marco Players. His Lab Theater credits include Visiting Mr. Green (title role), Gore Vidal's The Best Man (he was former president Art Hockstader) and Glengarry Glen Ross.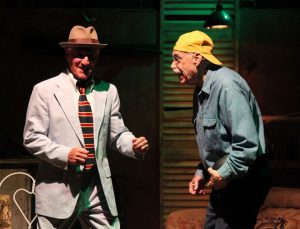 Lab Theater will present Michael's play Take Five in the summer of 2020.
He appears next as the folksy narrator in Death of a Streetcar Named Virginia Woolf: A Parody.
December 21, 2019; revised January 17, 2020.