Steven Michael Kennedy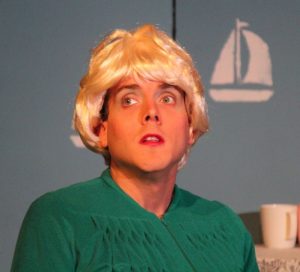 Steven Michael Kennedy is a Cape Coral actor whose acting credits include Melanie Daniels in Lab Theater's spoof of The Birds, Princeton in Avenue Q,  Leonardo da Vinci in Botticelli in the Fire, Grumpy Old Men for Broadway Palm Dinner Theatre, the role of Dan Anderson in the first U.S. licensed production of Sex Tips for Straight Women from a Gay Man and Elvis-impersonator-turned-drag-queen, Casey, in The Legend of Georgia McBride for the Laboratory Theater of Florida, and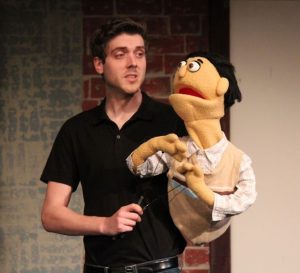 George Hay in Moon Over Buffalo, Sir Harry in Once Upon a Mattress, 35mm: A Musical Exhibition, Larry in Burn This and the titular role in Pippin.
He appears next in the role of Melanie Daniels in Lab Theater's parody of The Birds.
Steven recently expanded his theatrical repertoire to include directing and screenwriting. In the former instance, he directed 13: The Musical and Almost Maine for the Alliance Youth Theatre and co-directed Failure: A Love Story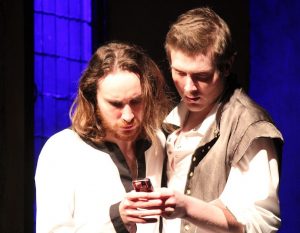 with Madelaine Weymouth for Lab Theater's summer camp. He is also scheduled to co-direct Trap for the coming summer camp show.
Kennedy was one of four writers who participated in Lab Theater's 24-Hour Screenwriting Project in 2021, producing the short film Enough, a parody of the process of writing a meaningful story in just 11 short hours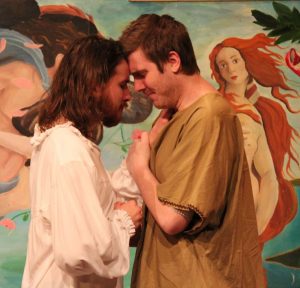 and the tension that exists in all creatives between their competitive natures and the need to just have some good old-fashioned fun.
Steven has a bachelor's degree in theater from Florida Atlantic University.
October 9, 2019; revised June 8, 2022.
RELATED POSTS.
As Georgia McBride's Casey, Steven Michael Kennedy pursues dragdition