Noah Lynch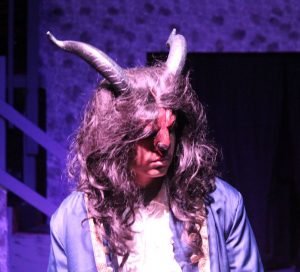 Noah Lynch appears in the role of the Beast for Fort Myers Theatre in their production of Beauty and the Beast. Formerly handsome, the vain Prince Adam is transformed by a sorceress into a hideous monster as punishment for his arrogance and selfish impudence. In order to break her curse and return to his previous form, the Beast must learn to love and earn love by the age of 21. His chance arrives when the beautiful and worldly Belle agrees to become his prisoner in order to save her father.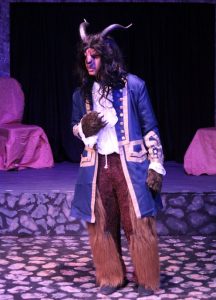 But first, the Beast must overcome his savage tendencies to gain her respect and affections.
It's a part that requires Lynch to strike a delicate balance between primal outbursts of temper and interludes of introspection and uncertainty. But what distinguishes Lynch's portrayals of the Beast are his deep resonant vocals and commanding entrances, particularly as master of the castle in which he's been sequestered since his transformation into the Beast many years before.
Previous roles include Tom Collins in Rent, Lurch in The Addams Family Musical, Adam in Theory of Relativity, Al Deluca in A Chorus Line and Zeke in High School Musical.
When not on stage, Noah works behind the scenes as Lighting Designer and Technical Director at Fort Myers Theatre.
May 13, 2023.