Belle Theatre's 'Cinderella' a timeless fairy tale retold with grace, charm and elegance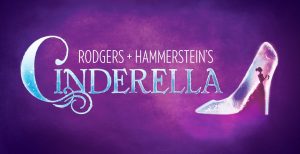 On stage at The Belle Theatre in Cape Coral Friday, June 9 through Sunday, June 18 is Rodgers + Hammerstein's Cinderella, a timeless fairy tale retold with grace, originality, charm and elegance.
Originally presented on television (starring Julie Andrews) in 1957, Rodgers & Hammerstein's Cinderella was the most widely viewed program in the history of television, drawing an astonishing 107 million viewers. Its recreation (starring Lesley Ann Warren) in 1965 was no less successful in transporting a new generation to the miraculous kingdom of "Dreams Come True," and a second remake in 1997 set a new standard for representation and diversity in screen musicals when it cast Brandy as Cinderella and Whitney Houston as her Fairy Godmother.
In 2013, Rodgers + Hammerstein's Cinderella finally made it to Broadway, with playwright Douglas Carter Beane's (Sister Act, The Nance) clever reimagining of the classic fairy tale providing an abundance of stylized humor and several new characters, as well as a second romance involving Ella's not-so-bad stepsister Gabrielle and her love interest Jean-Michel. Better still, he has infused Ella and her prince with more depth, mettle and nuance.
Of course, this is a musical and while the catalog is not as strong as other Rodgers & Hammerstein productions, there are nevertheless some true gemstones, including Cinderella's signature song "In My Own Little Corner," her duet with Prince Topher "Do I Love You Because You're Beautiful," the Prince's soul-searching ode "Me, Who Am I?," the fairy godmother's "There's Music in You" and both "Ten Minutes Ago" and "Impossible."
So plan on joining Belle Theatre at the ball as Tyler Young's cast takes you through this timeless classic for viewers of all ages.
May 13, 2023.