Eduardo Marin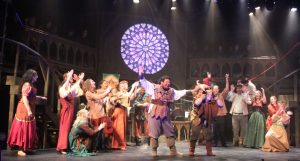 Eduardo Marin plays the part of the clever and charismatic King of the Roma, Clopin Trouillefou, for The Naples Players in The Hunchback of Notre Dame. As the master of ceremonies for the Feast of Fools, Clopin is witty and playful, but he boasts a darker, serious nature when not performing for the crowd.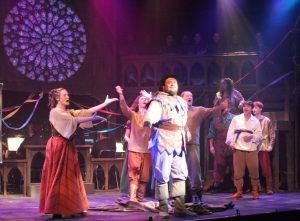 Marin presents an imposing presence in his scenes, anchoring the twirling, swirling, seeming chaos of the Festival of Fools and the Romani's precarious presence on the streets of Paris.
The Bonita Springs native played Nigel Bottom last summer in Something Rotten. In 2020, Eduardo received his BFA in Musical Theatre from the University of West Florida.
July 10, 2023.