Aseem Upadhyay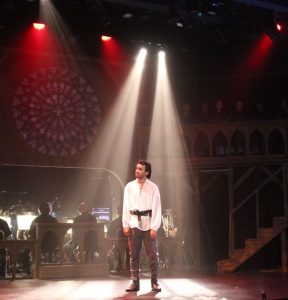 Aseem Upadhyay appears in the role of Phoebus in The Naples Players' production of The Hunchback of Notre Dame. Phoebus serves as Captain of the Cathedral Guard. Possessed of a strong moral compass, he openly defies the corrupted Archdeacon Dom Claude Frollo. But will he shirk his duties as Captain of the Guard and protect the Romani street dancer Esmeralda from Frollo's maniacal intent to put her to death after she refuses his advances and offer of sanctuary?
Aseem's last musical was more than a decade ago in India in a play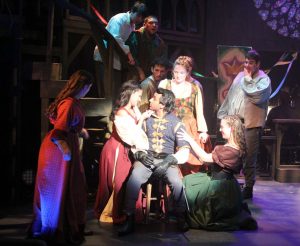 titled Shakuntala, in which he played Kanva, a great ascetic sage. He was seen most recently as Paul in Saving Kitty for The Studio Players. He also played the eccentric roles of Max/Peter in By the Way, Meet Vera Stark and Simon Bright in The Game's Afoot at TNP last season.
Aseem is also a local singer-songwriter and has played at various venues across Southwest Florida.
July 10, 2023.