Candace Moore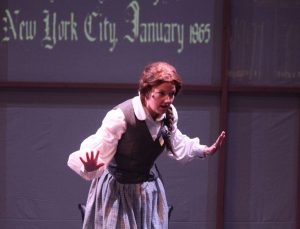 Candace Moore plays the lead in Little Women for Fort Myers Theatre. She brings intention, joyfulness and youthful verve to the part, which is perfect blend of motivation and emotion to properly express Jo March's determination to shun the social norms in feminine manners and fashion of her time in her overarching drive not just for equality, but to be defined on her own merits and not through a husband. Interestingly, Josephine March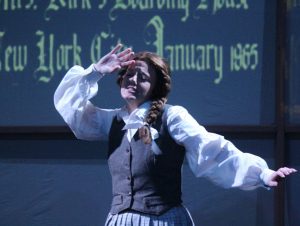 is based on Louisa May Alcott herself, which made her book semi-autobiographical. Jo's struggles with writing a publishable book mirror Alcott's struggles with becoming an author as a female in her time.
Little Women is Candace's second production at Fort Myers Theatre. Patrons last saw Candace in the role of spunky ballet cancer Connie Makenzi in A Chorus Line.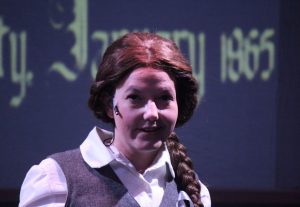 Moore has been performing on stage since the age of thirteen and is thrilled to portray Jo, who has been a role model for young women for more than 100 years.
February 3, 2023.