Emarie Spiller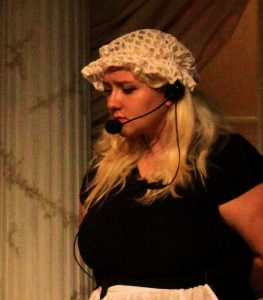 Emarie Spiller is an emerging young talent. She plays a Lady's Maid in Dangerous Liaisons for Lab Theater. Her prior credits include God in Bible HerStory for the Alliance Youth Theatre, Gerty in Failure: A Love Story, The Crucible, the captain (#25) of the Wolves indoor soccer team in the summer intern production of Sarah DeLappe's The Wolves, and Cheryl in Lab's production of Evil Dead: The Musical. She was also seen as a 16-year-old runaway in Aricka Shuck's offering in the 8th Annual Lab Theater 24-Hour Playwriting Project, A Night in Shangri-Ooh-La-La, which won both the Critic's Choice and Audience Favorite awards.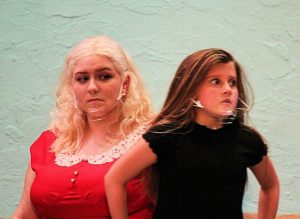 She has been acting since she was 4.
Most recently, Spiller has been working backstage, including as stage manager for Dangerous Liaisons.
November 25, 2019; revised March 31, 2022.