Charlotte Thiessen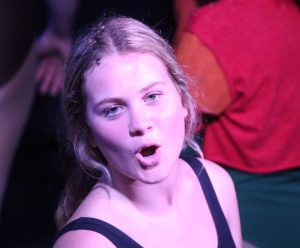 Charlotte Thiessen plays Judy Turner in A Chorus Line. Charlotte describes her character as "a scatter-brained 26-year-old," but Bebe is definitely driven to be more than just "the second girl from the end." Her motivation isn't really given, but it appears she wasn't close to her mother (who'd embarrass her by wearing enormous curlers in her hair when she picked Bebe up from school) or her sister (who she describes as "a little brat"), but she does speak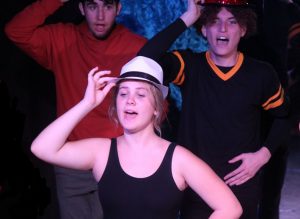 fondly of her father, who enjoyed watching her dance. Originally portrayed on Broadway by Patricia Garland, whose life story (along with that of her sister, Jacki) provided much of the background from which the character was drawn, Bebe is one of the eight chosen by Zach for his Broadway show.
A sophomore at Canterbury School, Charlotte's prior stage credits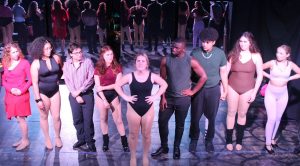 include Sally Brown in You're a Good Man Charlie Brown, JoJo in Seussical the Musical, Brigitta Von Trapp in The Sound of Music, and Jan (one of the Pink Ladies) in Grease at Fort Myers Theatre.
June 21, 2022.