Hazel Tracey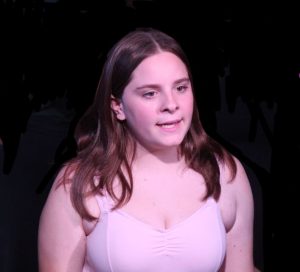 Hazel Tracy is cast as a cut dancer in A Chorus Line. In the original Broadway musical, there were three, Lois Dilettente, a ballerina who could not make it through the jazz combination, Tricia, who was in a touring company but not a Broadway show, and Vicki Vickers, a pretty California blond who hasn't had any ballet training or done any Broadway shows.
In A Chorus Line, cut dancers have another important role. They also serve as understudies, recognizing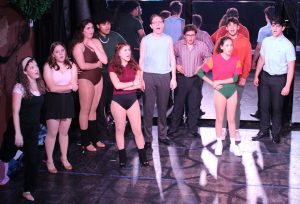 that in a large cast that's called upon to do a great deal of physically-demanding dance routines, injuries can occur, necessitating substitutions. In Hazel's case, she is honing her craft as an understudy for Judy Turner (played by Charlotte Thiessen), Val Clark (played by Sydney DiBiase) and Bebe Benzenheimer (played by Jenna Mazzoli). And in the latter capacity, in particular,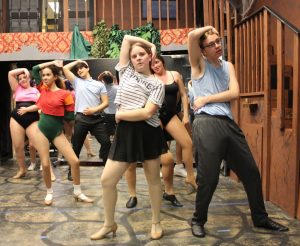 Hazel had the opportunity to workshop with Broadway veteran Michael Blevins (who played Mark Anthony in the 1985 film adaptation) when he flew in the weekend before the opening at the invitation of Fort Myers Theatre director and choreographer Michelle Kuntze to workshop with the cast.
The Bishop Verot Catholic High student has been performing in theater for nearly six years. Her most recent production was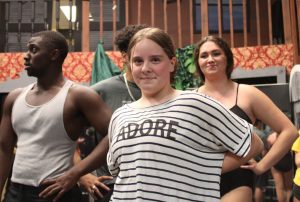 Rogers and Hammerstein's Cinderella at Bishop Verot.
June 20, 2022.