Doug MacGregor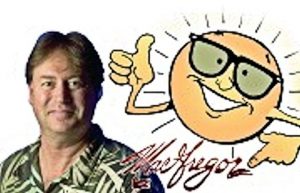 Doug McGregor is a graphic artist, graphic designer, children's author and illustrator. MacGregor currently serves Arts in Healthcare Coordinator for Lee Health, where he brings art and music to patients.
Graphic Art & Cartoons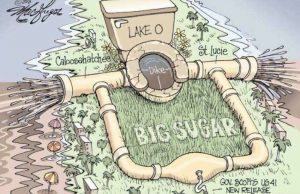 Most Southwest Floridians know Doug through the more than 8,000 drawings he rendered during his nearly 30 year career as an editorial cartoonist at the Fort Myers News-Press. His cartoons covered a wide range of topics, from roasting Congress over annual pork-barrel legislation and grinding lawmakers in Tallahassee over partisan politics to criticizing county commissioners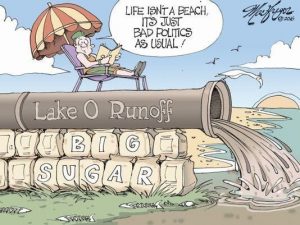 for caving into special interests. During his time at the News-Press, Doug won several state and regional awards, including Best of Gannett eight times.
Doug has published four collections of his cartoon work including Doug MacGregor's Cartoons: A Twenty-five Year Retrospective, The Refrigerator Door Gallery and The Best of Sunny-Side Up.
Children's Books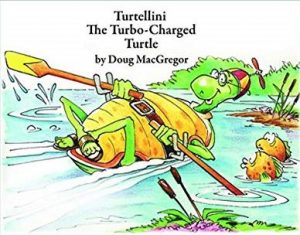 MacGregor has written and illustrated seven children's books. They include Morgan McKinney's Bigger-Than-Life Bedtime Story, Rad Hair Day, The Incredible Tongue Twister That Swallowed My Sister, Ochre The Smoker, and his two most recent Turtellini, The Turbo-Charged Turtle, and Turtellini's Amazing Sky High Adventures.
Doug also published Get Creative, Turn On The Bright Side Of Your Brain, a book to help folks of all ages become more creative in everyday life.
Early History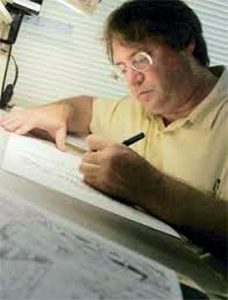 After earning his degree from Syracuse University in 1979, Doug began his cartooning career drawing sports cartoons for the Daily Orange student newspaper. In 1980 he moved to Eastern Connecticut and became editorial cartoonist for the Norwich Bulletin. For eight years he drew for all sections of the newspaper, but was best known for his caustic cartoons on the editorial page. His work also appeared in USA Today, with an occasional guest cartoon on the opinion page, and in 1982, a cartoon Doug drew about Ronald Reagan was selected for the cover of the annual book, Best Editorial Cartoons of the Year.
In 1987, Doug made a trip to Port Charlotte to visit his parents. Reveling in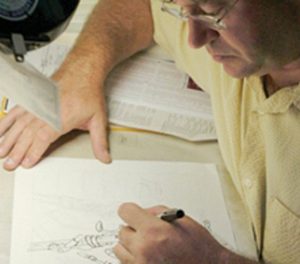 the clear blue skies and balmy temperatures, Doug decided it was time to put cold New England winters behind him. So he applied for a job at The News-Press. His chance to thaw out his drawing hand arrived the following year when a position opened up in News-Press' graphics department.
Memberships and More
Doug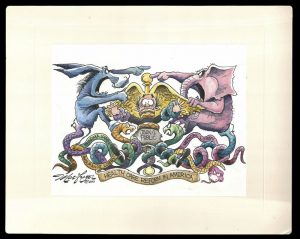 is a member of the American Association of Editorial Cartoonists, the Society of Children's Book Writers & Illustrators and also plays a mean harmonica in a local popular blues band. He also likes to make iMovies to share his thoughts on the world.
August 18, 2019.