Tracy Owen Cullimore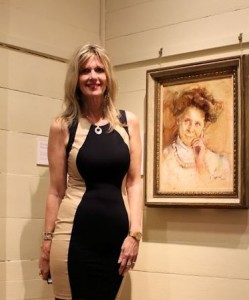 Artist:  Tracy Owen Cullimore
Genre:  Impressionist
Motifs:  Portrait, Figurative, Equestrian
Website:  http://www.artsytracy.com
Her Art:
Tracy specializes in portraits of both people and pets rendered in oil, watercolor and charcoal, but her subject matter also includes figures, nudes, dancers in the tradition of Degas, equestrian riders and delectable café scenes. "What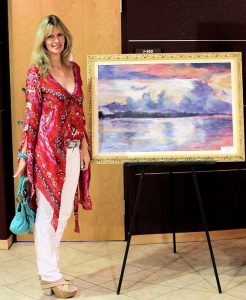 I admire about Tracy is the versatility she displays in terms of motifs and subject matter," states the Executive Director for the Alliance for the Arts Lydia Black.
"I DO NOT use photoshop programs to create enhanced photos that simulate a painting," Tracy proclaims. "I proudly use the traditional means of hand drawing and painting." The result is an honest interpretation from a fine art perspective that boldly and charismatically captures the unique character and nuances of the individual. "A good portrait is a likeness that goes beneath the skin, a gesture and a look in the eyes that you recognize," Tracy points out.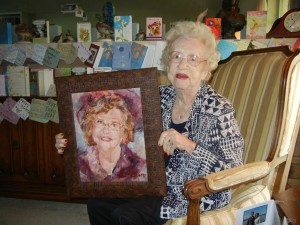 Tracy has painted more than 300 commissions. In 2013, she enjoyed both the pleasure and the privilege of rendering Barbara B. Mann's portrait, which she gave to the Daughters of the American Revolution co-member on her 100th birthday.
Tracy was greatly influenced by two noteworthy local art instructors. The first was the multi-talented Lucie Macherowski, a beloved instructor at the Alliance for the Arts. The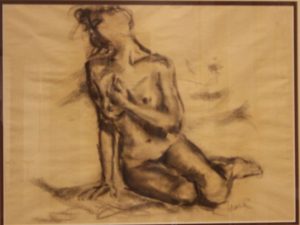 second was the internationally acclaimed master Gale Bennett, who founded ArtStudy Giverny and conducted numerous workshops in the gardens of the iconic Father of Impressionism Claude Monet. She studied with both Macherowski and Bennett for many years, and is grateful for the influence they had on her own style and work product.
Cullimore has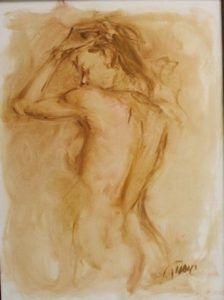 exhibited extensively throughout the United States, as well as in London and Germany, winning numerous Best of Shows and other awards. Besides Canada, the U.K. and Germany, her art can be found in private collections throughout Florida, Colorado, North Carolina and California.
Tracy is a Signature Member of the Florida Watercolor Society and a member of the SW Florida Water Color Society, the American Impressionists Society, the Portrait and Figure Painters Society of SW Florida, Arts for ACT Gallery, the Art League of Fort Myers, Fort Myers Beach Art Association, and Sanibel/Captiva Art League. For more information on Tracy or to commission a portrait by the artist, please email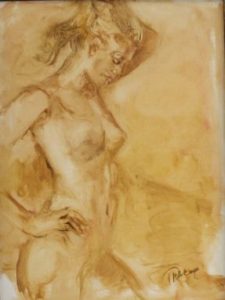 artsytracy@Hotmail.com or visit her website (provided above).
Tracy is a graduate of the University of California, Sana Barbara, where she earned a Bachelor of Arts Degree in Liberal Arts with an emphasis in Art History and Economics. Following graduation, she received additional training through college level work in fine art, advertising and graphic design.
Equestrian Series
Because few creatures possess the grace, beauty and strength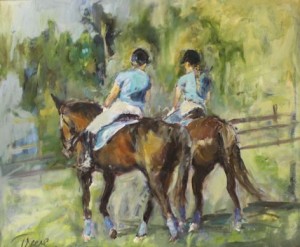 that horses convey, they have been painted since the time of the Lascaux cave paintings 16,000 years ago. While horses figured prominently in ancient Egyptian and Grecian art, the horse really became a popular subject beginning in the 14th century Renaissance. But artists like Leonardo da Vinci, Albrecht Dürer, Raphael, Andrea Mantegna, Titian, Peter Paul Rubens, Anthony van Dyck and Diego Velazquez  either included them in battle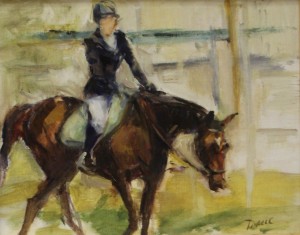 scenes or as backdrops for portraits of regal subjects such as Crown Prince Wladyslaw Vasa (Peter Paul Rubens), an officer in the Imperial Horse Guards (Theodore Gericault) or Washington and Lafayette in the Battle of Brandywine (John Vanderlyn). But it was the Impressionists who shifted the focus in equestrian art to studies of movement and the treatment of light.
Renoir, Toulouse-Lautrec, and pointillist George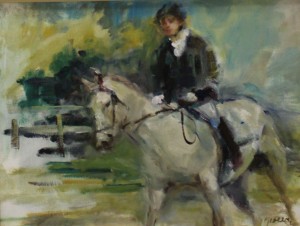 Seurat were all consumed with the excitement and pageantry of the circus. One of the first horse painters to use photographic references, Edgar Degas painted many early racing scenes. So did Edouard Manet, and in his lithograph, The Races at Longchamp, Edouard Manet gives a primer on how to convey light, speed and movement with just a spare few lines emerging from a confused jumble of marks and graphite.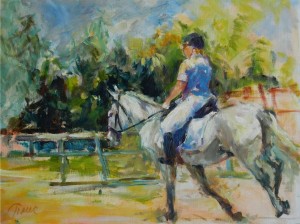 While light and color vie for supremacy in Cullimore's equestrian compositions, she is far more interested in using her impressionist toolbox to express the special relationship between horse and rider or, as in Horse Whisperer, by fellow riders and their mounts. Tracy accomplishes this goal in the Impressionist tradition with a modicum of shape, value and form. In Afternoon Ride, it's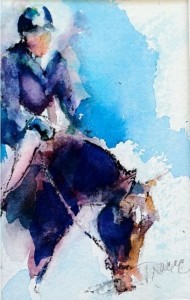 the gentle placement of a hand on the horse's withers. In Slow Ride, it's the lazy loop in the short rein disappearing into the white glove a relaxed hand. And in Horse Whisperer, intimacy takes shape through an inclined head and slightly dropped shoulder. In fact, knowing that the viewer's eye will be hypnotically drawn to the two blue-bloused riders framed against daubs of evergreen and Viridian, Owen-Cullimore finds it completely unnecessary to complete the grass and ground beneath the pictured steeds.
While horse portraiture is not the point of works like Afternoon Ride, Slow Ride and Horse Whisperer, it bears mentioning that Tracy's treatment of her equine subjects shows a feel for both their movement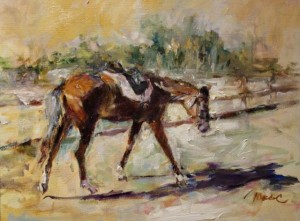 and anatomy. As with people, horses are not simply figures. Qualities such as head carriage, leg position and muscle tone all work in combination to reflect not just movement, but the horse's personality, temperament, energy and athleticism. Cullimore understands this and uses this knowledge and experience to create unique, one-of-a-kind portrayals rather than caricatures of these noble animals.
Portrait of Fiery Flossie Hill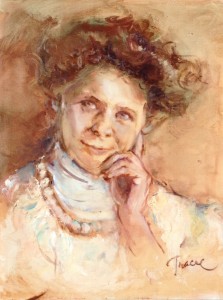 For the Fort Myers Founding Females Portrait Exhibition Cullimore has painted a reflective portrait of Fiery Flossie Hill. Hill helped her mother, Florence, run a highly-popular boarding house from 1889 until 1905, when she left the hotel industry to go into business for herself, opening the M. Flossie Hill Department Store (a/k/a the "Women's Trading Place") the first department store to cater to women. She saved the town from being burned to the ground in 1903 when she and a group of women manned the town's one and only fire pump after the volunteer firefighters were overcome by exhaustion. And it when the men formed a sandlot baseball league to while away their free time, Flossie teamed with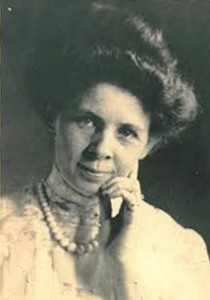 newspaper publisher Olive Stout to found the Fort Myers Women's Club, which studied music, current events and politics some twenty years before women won the franchise and could hold political office.
"Every reference photo I had of Flossie confirmed for me that she was an independent thinking woman, not a follower, and certainly bold for her time in history," remarks Tracy of "Fiery Flossie," the word play connoting not only her personality but the pivotal role she played in the Great Fire of 1903. "I could feel from all the reference photos of her that she was strong and resolute – she had a way of staring into the camera with complete confidence and poise. She is truly an inspiration. I wish I could have known her," Cullimore adds.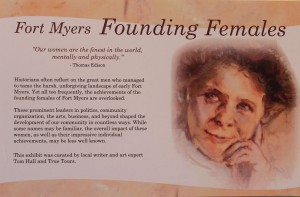 "We're fortunate to have one of Tracy's portraits in the exhibition," notes curator and arts advocate Tom Hall. "Tracy is one of the Southwest Florida's leading impressionist painters. Her bold, charismatic style is instantly recognizable by anyone who's ever seen her work, and she's chosen one of the most important and interesting of Fort Myers' founding females for the exhibition." It is one of the reasons that Hall and the Edison & Ford Winter Estates chose Tracy's rendition of Flossie Hill as the poster art for the Fort Myers Founding Females Portrait Exhibition.
February 2, 2015; rev. August 20, 2019.