Vicki Baker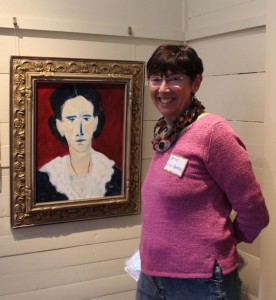 Artist:  Vicki Baker
Genre:  Impressionist
Motifs:  Portraiture
Email:  Vbak3g@yahoo.com
Her Art: 
Vicki Baker is an impressionist painter who resides in Oregon but winters in Fort Myers, where she has studied painting with Lucie Macherowski. Although she has had a lifelong love of art, Vicki did not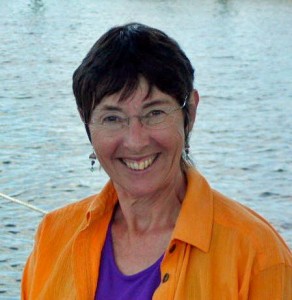 begin painting in earnest and showing her colorful acrylic naïve-style paintings until about 10 years ago. Today, her work can be found in various private collections across the U.S. Among others, Vicki's paintings and monotypes have been featured in juried shows such as the international Au Naturel: The Nude in the 21st Century in Astoria, Oregon, The Southwest Symphony 50th Anniversary Art show at the Alliance for the Arts and various juried shows at the Art League of Fort Myers. A sample of her artwork can be viewed at http://www.trailsendart.org/VickiBaker/index.html.
Portrait of Evalina Weatherford Gonzalez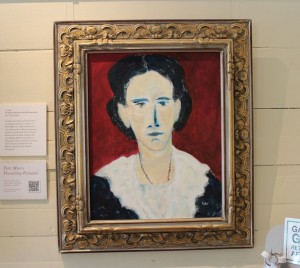 Vicki rendered a portrait of early settler Evalina Weatherford Gonzalez for the Fort Myers Founding Females exhibition. Gonzalez arrived on the grounds of the abandoned Seminole/Civil War fort in March of 1866, where she joined her husband, Manuel, brother, John and Joe and Christiana Stirrup Vivas as the town's first settlers.
Manuel and Evalina made their home in the former commanding officer's quarters, which sat on the grounds of what is now the Sidney & Berne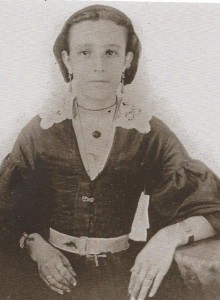 Davis Art Center on First Street between Lee and Jackson in the downtown Fort Myers River District. No account has been discovered that provides insight into Evalina's first impression of her new home on the edge of the old fort's once velvety parade grounds or which details what life was like in a frontier hamlet occupied by just six closely-connected adults. But we do know that Evalina became the new town's first schoolteacher when she began homeschooling her own children (Manuel S. and Mary) and two of the neighbor's children (Janet and Josephine Powell) in 1868. A schooner captain, Manuel got the textbooks his wife needed in Cuba during one of the trips he made there between 1866 and 1868.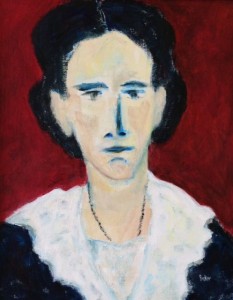 It seems likely that the Gonzalez home was also Fort Myers' first bilingual elementary school. Manuel was from Madrid, Vivas from Belize, and the duo made money serving as translators for the wealthy cattle brokers who arrived periodically in Punta Rassa from Cuba to buy herds from Cracker King Jake Summerlin. But alas, Evalina's impact on the new community was destined to be short-lived. In March of 1872, the Gonzalez family moved west of the old fort in order to homestead 160 acres that today bears the name of Manuel's Trace, out by present-day Fort Myers High School.
"As a retired elementary school teacher, I was attracted to Evalina's role as one of the first teachers in Fort Myers," says Vicki of her decision to render Gonzalez's portrait. "As I was painting her portrait I felt that I wanted to portray both her intelligence and self-confidence