Kyra Belan receives prestigious ARTYA Emerald Award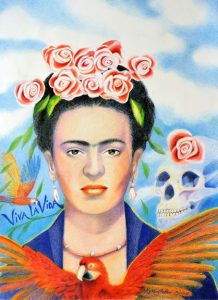 On November 12, Cape Coral artist, author and educator Kyra Belan has received the prestigious Art Tour International Magazine 2021 ARTYA Emerald Award.  Belan is also the subject of a feature article by Yadira Roman and her colored pencil drawing of Frida Kahlo appears on the back cover of the Fall issue of Art Tour International Magazine. The magazine's Fall issue, which celebrates the artists who received Artya awards, is available at Barnes & Noble Booksellers.
Belan also currently has work included in a feminist art exhibition at the Newhouse Center of Contemporary Art at Snug Harbor, New York. Titled Don't Shut Up and guest curated by Susan Grable and Stefany Benson,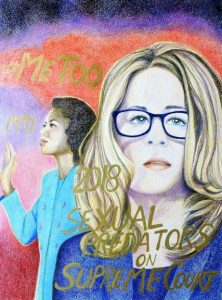 the exhibition draws attention to the suppression of women's voices in all important areas of decision-making in both government and the arts, which is still endemic in our male-dominated culture and patriarchal society. Consisting of the work of 46 female artists from across the U.S. and Canada who are working to challenge and disrupt the status quo through their ongoing artistic practice, the exhibition provides a platform for their voices in an effort to create awareness and to ensure that women's voices are heard and valued.
Kyra is represented by Ceres Gallery in Chelsea, New York. Belan is presently producing artworks for an upcoming solo exhibition of paintings from her Mother Threes series, which will be shown at Ceres Gallery from May 18 through June 24, 2022.
December 15, 2021