SWFL premiere of 'Killer Joe' opens at Lab Theater on January 14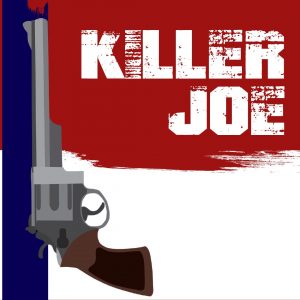 The Southwest Florida premiere of Killer Joe by Tracy Letts opens at The Laboratory Theater of Florida on January 14. There's no denying that every family has its secrets. But some family secrets are darker than others.
With a plot that's pure Pulp Fiction, this dark comedy follows a dysfunctional family that hires a hitman to kill a relative with a sizable life insurance policy. As the weight of the world closes in on them, each morally-bankrupt family member has their own reason for hiring an assassin to solve their problems.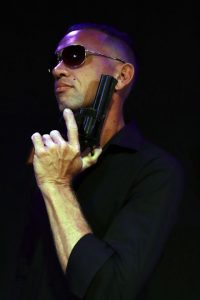 But they aren't the only one making plans and pulling strings. Letts holds nothing back as he mines delightful humor from the twisted reality of this Texas trailer park family.
Nykkie Rizley directs a cast that includes Justin Larsche as Joe, Steven Coe as Chris, Adrial McCloud as Dottie, Heather Johnson as Sharla, and Ryan Adair making his Southwest Florida debut in the role of Ansel.
"Killer Joe is ripe with humor, sexuality, dysfunction, sweat and grit, and creepy uneasiness… all of the things I love about dissecting the underbelly of humanity," Rizley teases. "As Stephen King once said of why we love horror, 'this is a very peculiar sort of fun indeed.'"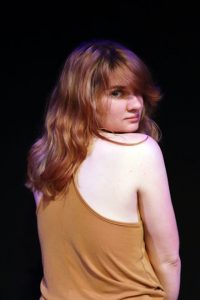 "Slick, dirty, awkwardly hilarious, and lovingly directed by Nykkie Rizley, Killer Joe is a delicious roller coaster of poor decisions," adds Lab Artistic Director Annette Trossbach. "Lab Theater veterans Steven Coe and Justin Larsche are beautifully matched by Lab Theater newcomer Ryan Adair, who plays the dim father-figure, Ansel. And Heather Johnson and Adrial McCloud round out this talented cast. In a show with this much stage combat, trust and teamwork are imperative- our whole team here at Lab Theater is delighted to participate in and share this wild journey."
Killer Joe premiered off-Broadway in 1994. Letts went on to produce the screenplay for a film version of Joe, which won him a Saturn Award nomination from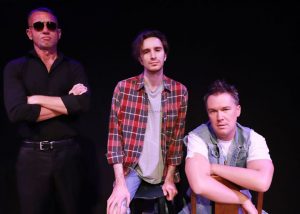 the Academy of Science Fiction. The film Killer Joe was released in 2012 starring Matthew McConaughey, Emile Hirsch, and Juno Temple.
Killer Joe runs through February 5.
December 17, 2021.