Heather McLemore Johnson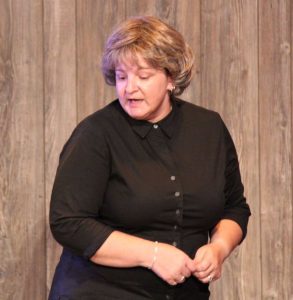 Heather McLemore Johnson is a recent theatrical transplant from Starkville, Mississippi. Heather's stage credits include the role of Rebecca Nurse in Arthur Miller's The Crucible, an aggrieved soccer mom (and the only adult cast member) in The Wolves, Andre's mother in Max Frisch's Andorra and the dip-spittin' sheriff in Hush Up Sweet Charlotte. She also recently participated in Lab Theater's 24-Hour Playwriting Project, directing Candice Sanzari's Critics' Choice winner Thanksgiving is for Nutters.
In addition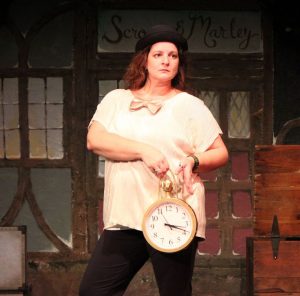 to her work at The Lab, Heather portrayed Mrs. Idabelle Firestone in a production for the Uncommon Friends Foundation Gala.
Heather will next appear in the Florida premiere of Sarah Ruhl's How to Transcend a Happy Marriage.
September 1, 2019; revised January 24, 2020.