Heather McLemore Johnson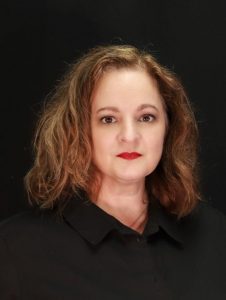 Heather McLemore Johnson is a theatrical transplant from Starkville, Mississippi. Although she is best known as a local stage actor, Heather has been working assiduously to expand her theatrical repertoire to include stage management and directing as well.
Heather's stage credits include various roles in Lab Theater's summer spoof of The Birds, Sharla in the Southwest Florida premiere of Killer Joe, Jane in the Florida premiere of Sarah Ruhl's How to Transcend a Happy Marriage, Rebecca Nurse in Arthur Miller's The Crucible, an aggrieved soccer mom (and the only adult cast member) in The Wolves, Andre's mother in Max Frisch's Andorra,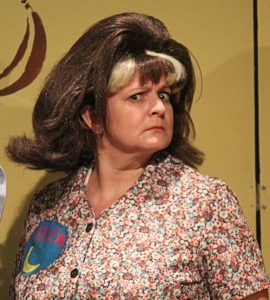 multiple roles in Every Christmas Story Ever Told and the dip-spittin' sheriff in Hush Up Sweet Charlotte.
Johnson made her official directorial debut with The Complete History of America Abridged after directing Candice Sanzari's Critics' Choice winner Thanksgiving is for Nutters in Lab Theater's 24-Hour Playwriting Project in 2018.
In addition to her work at The Lab, Heather portrayed Mrs. Idabelle Firestone in a production for the Uncommon Friends Foundation Gala.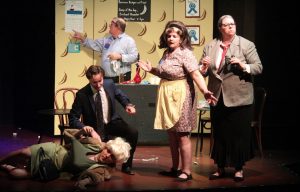 She next appears in Lab Theater's Henry Lewis-Jonathan Sayer-Henry Shields comedy The Play That Goes Wrong, where she'll play Annie.
September 1, 2019; revised August 22, 2022.