Naples Art in the Park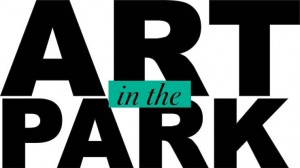 Name: Naples Art in the Park
Date: First Saturday of the month from November through April
November 6, 2021 (Park Street)
December 4, 2021 (Cambier Park)
There is no show in January due to the Naples New Year's Art Show)

February 5, 2022 (Cambier Park)

March 5, 2022 (Cambier Park)

April 2, 2022 (Park Street)
Time: 10:00 a.m. to 4:00 p.m.
Place: As in years past, Art in the Park will return to Cambier Park along Park Street for its December, February and March shows. But Southwest Florida's longest running outdoor art show will be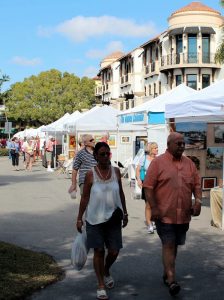 bookended with two shows, in November and April, on Park Street alone.
Cambier Park adjoins Naples Art Association. Denoted by its bandshell and tennis courts, Cambier Park is located just a block and a half from historic Fifth Avenue South, and is within walking distance of trendy European boutiques, aromatic sidewalk cafes and exemplary art galleries such as Sheldon Fine Art, Call of Africa's Native Visions Gallery and Shaw Gallery of Fine Art. The show is also just three minutes by car from more upscale shops, restaurants and bistros and galleries and art stops in the Third Street South Gallery District and Crayton Cove.
Description: Art in the Park showcases paintings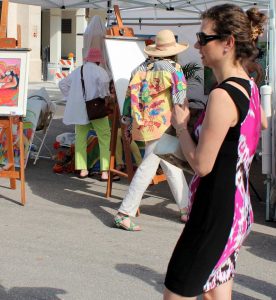 in oil and acrylics, watercolors, mixed media, photography, sculpture, ceramics, glass art, jewelry and wood-working created by members in good standing of the Naples Art Association. For art lovers, it's a casual, fun-filled venue for meeting local artists and becoming acquainted with their work. For participating NAA artists, Art in the Park not only gives them the opportunity to show and sell their work, it affords them a terrific platform in which to build rapport with collectors while fostering their knowledge, understanding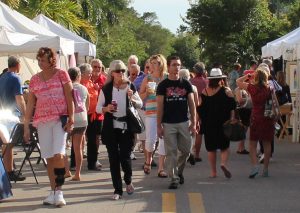 and appreciation of the the arts and their own extensive portfolios.
Cost: Admission is free
Parking: There is ample free parking within walking distance.
Organizer: Naples Art Association
Event Director: Maureen Roberts serves as Naples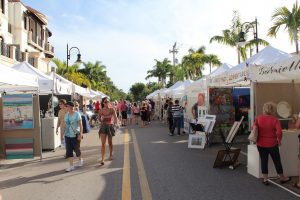 Art Association's Outdoor Event Coordinator.
Website: http://www.naplesart.org/art-in-the-park/.
Related Art Fairs and Festivals. Besides Naples Art in the Park, the Naples Art Association organizes the following art fairs and festivals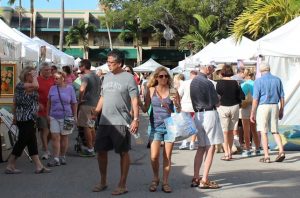 Fast Facts.
2021-2022 marks this art show's 64th season.
Dating back to 1957, Art in the Park is Naples' oldest outdoor art fair. The first show had 37 exhibiting members and was held on the tennis courts in Cambier Park. Today, Park Street next to The von Liebig Art Center is home to the event.
This is a juried show, meaning that members must submit work in advance to a jury panel for evaluation and acceptance prior to participation.

You must register for the jury process by 5:00 p.m. the day before the jurying date.

You can register online at www.naplesart.org/Call to Artists/Art in the Park. The registration fee to jury-in is $20 per entry, which is non-refundable. If you want to jury in for multiple mediums, you must pay to jury for each medium.
Revised September 8, 2021.