Art Fest Naples at Fleischmann Park

Name: 24th Annual Art Fest Naples at Fleischmann Park
Dates: January 16-17, 2021
Time: 10:00 a.m. to 5:00 p.m. on Saturday; 10:00 a.m. to 4:00 p.m. on Sunday
Place: This 2-day festival is held in Fleischmann Park, which is located just south of the Coastland Center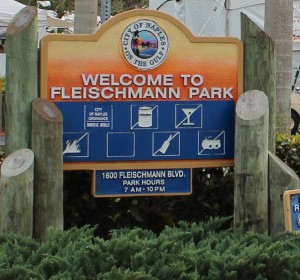 Mall on Fleischmann Boulevard at Goodlette-Frank Road. The park encompasses 15 acres and includes four lighted racquetball courts, three lighted baseball/softball fields, two lighted sand volleyball courts, two lighted basketball courts, a lighted football field and practice field, and new playgrounds (one for toddlers 1-5 years and one for school age children 6-12 years) with sun shades and a water splash zone. The park also has several picnic pavilions, open green space, ample parking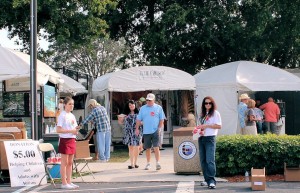 and a community center with meeting rooms, a game room, two dance studios and a main room.
The festival takes place along the sidewalks that bisect the park, connecting the tennis courts on the east with the picnic pavilion, playgrounds and one of the baseball/softball fields.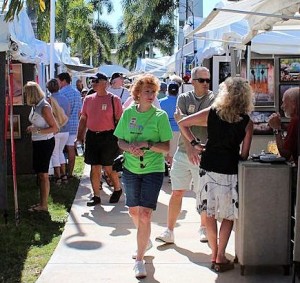 You can reach Fleischmann Park by telephoning 239-213-3020, or by fax at 239-213-3018.
National Ranking: Last year's show was ranked by Sunshine Artist Magazine in the top 100 festivals in the country.
Description: This annual show offers southwest Florida residents and visitors an opportunity to browse and purchase fine art that includes paintings in oil and acrylic, watercolors, drawings in graphite and pastels, art photography, blown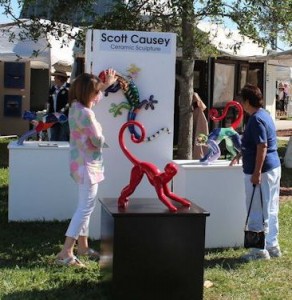 glass, turned wood pieces, sculptures, metal works, ceramics and pottery, fiber art, hand-crafted fine art jewelry and a variety of 2D and 3D mixed media pieces. Because of the festival's size and configuration, Art Fest Naples also represents an opportunity for artists and collectors to exchange ideas and information while supporting the Special Needs Children's Fund.
A number of participating artists have gained popularity with the festivals guests' and attendees, such as sculptors Andrew Carson and Scott Causey.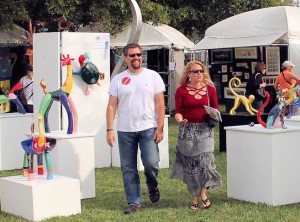 Causey's electric fired ceramic animals stress iconic form over figurative realism. "With my glazing I seek to do something quite different, attempting to associate my work with objects and feelings of the most visceral nature," explains Scott. "I want to recreate the feeling of a child who sees a giant lollipop and cries until she gets it. In doing this, I hope to achieve a balance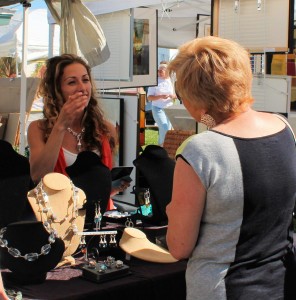 between the quiet, simple, solid form and the rich, lush, deep and more complex surface."
A jury of arts professionals will select the artists to participate in the show and will award prizes in numerous categories. "Some of the nation's finest artists will be participating in Art Fest Naples, displaying and selling their work ranging from oil, acrylic and water color paintings, blown glass, turned wood pieces, sculptures, jewelry to a variety of mixed media." states Art Fest Naples Director Taire Malloy.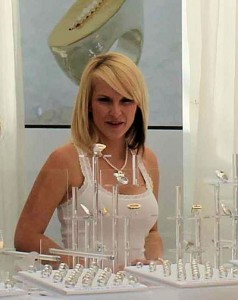 Cost: Free, although a $5 donation to Additional Needs, Inc. is encouraged.
Parking: Free and ample.
Beneficiary:  Art Fest Naples at Fleischmann Park benefits All Needs, Inc., a 501(c)(3) organization whose mission is to provide a user friendly and time-saving website with current and comprehensive information of available resources to assist children and adults with additional needs, and their families, in finding appropriate services.
By employing individuals with additional needs to research and maintain the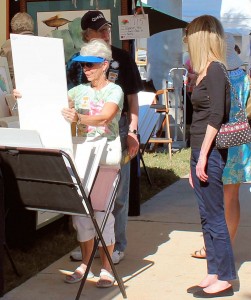 , All Needs provides a platform for them to share their abilities and unique insights and ideas. The website is also a vehicle for educating employers about the benefits of hiring individuals with additional needs as well as connecting them to potential employees.
Sponsorships are available.  For more information about the 2016 Art Fest Naples, please contact Taire Malloy by telephoning 239-634-2337, emailing artfestnaples@gmail.com or visiting www.artfestnaples.com.
Facebook: https://www.facebook.com/artfestnaples.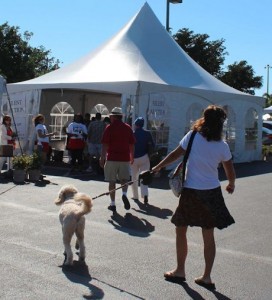 Fast Facts.
The festival began as a fundraising idea for Eden Autism Services.
When Eden looked for a partner to acquire its Florida operations, Easter Seals was a natural fit since it already provides services to children and adults with autism.
Easter Seals Florida officially acquired Eden Autism Services in 2013, but now the event benefits All Needs, Inc. (see above).