Masters Art Festival at Gulf Coast Town Center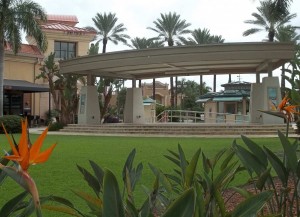 Name: Gulf Coast Masters Art Festival
Dates: THIS SHOW HAS BEEN CANCELLED (It had customarily taken place on the last weekend in March.) According to event organizer Boulderbrook Productions, it does not appear that this festival will be offered in the future because it falls so late in the Southwest Florida art fair/festival season.)
Hours: 9:30 a.m to 5:00 p.m.
Place: Gulf Coast Town Center is a 1.6 million square foot outdoor shopping center located on the busy I-75 corridor between Fort Myers and Naples, Florida. Visible from I-75, the center attracts 10,000 visitors per day. The center has a collegiate feel deriving from the fact that it is less than a mile from Florida Gulf Coast University. Its 20 anchor stores (which include JC Penney, Super Target, Belk, Costco, Dick's Sporting Goods and Bass Pro Shop) and 80 specialty stores offer a wide variety of merchandise that appeals to every demographic, style and budget.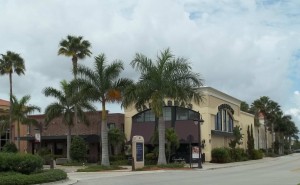 Gulf Coast Town Center also provide a slew of casual-to-upscale dining choices with restaurants like Bar Louie, Blu Sushi, Carrabba's Italian Grill, Connors Seafood & Steak, Firepit City Grill, Islamorada Fish Company, Miller's Ale House, Outback Steak House, Pincher's Crab Shack, P.F. Chang's China Bistro and Vapiano.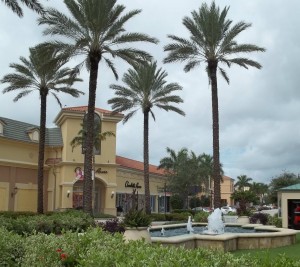 The festival takes place along Main Street, a long broad thoroughfare that connects two central courtyards, Market Plaza and University Plaza. The setting is studded with majestic palm trees, lush landscaping beds, potted flowers and gurgling fountains. There are a multitude of food court type eateries and specialty shops like Kilwin's chocolatier and ice cream parlor for a quick snack or decadent treat and piped in music creates the perfect atmosphere for viewing and purchasing original works of art.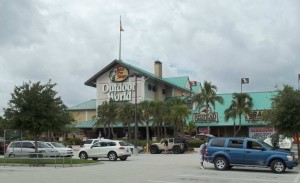 Description: Between 60 and 65 artists are expected to participate, with paintings in oil, acrylic and watercolor, drawings and pastels, 2D and 3D mixed media and collages, photography and digital art, woodworking, sculpture, ceramics, glass, fiber art, and jewelry. Because of the size of the show, visitors have the opportunity to interact with the artists, learn a little about their inspiration, find out how they made their artworks, and purchase fine works of art at reasonable prices directly from the artists (or commission a specific work of art if they do not find precisely what they want). In addition to fine art and crafts, the festival is renowned for its gourmet food booths and live entertainment.
This event is a boutique festival, meaning that participation is restricted to a small number of artists in order to avoid duplication and repetition. To ensure that festival patrons are exposed to only the highest quality art, festival director Richard Sullivan attends art shows, fairs and festivals every weekend he's not hosting a festival of his own. "I know who's the best and I try to get them to do my shows. It's a selection process, not an application process. We send out invitations …. We know who we want and we go out and get them."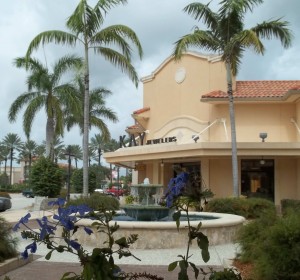 Sullivan also limits the size and chooses intimate settings for his festivals in order to give participating artists and festival goers a reasonable opportunity to converse about the art on display in the show. "Our artists need to spend time with the collector," explains Sullivan. "To explain what he has has value and quality. He can only do that at a small show that's designed to bring in sophisticated patrons …. People [who] appreciate art."
Cost: Admission is free.
Parking: Parking is free and ample.
Organizer: Boulderbrook Productions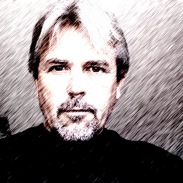 Director: Richard P. Sullivan, a native of Wellesley, Massachusetts. Not only is Sullivan on site throughout the festival, he knows just about every artist at every show that Boulderbrook produces throughout the year. "I want to know them and know their work. I'll go to someone's house just to talk to them about their art." So conversant is Sullivan with each artist's work, that he's been known to expound upon an artist's work to potential collector's while spelling them in their booth.
Website:http://www.boulderbrook.net.
Facebook: An event page will be set up in advance of the show.
Related Festivals. In addition to the Gulf Coast Masters Art Festival, Boulderbrook Productions also produces the following festivals in southwest Florida:
Naples CityFest (October 6 & 7, 2012)
Seminole Immokalee Casino Art and Craft Show (November 17 & 18, 2012)
Sanibel Masters Art Festival at the Community House on Sanibel Island (November 23 & 24, 2012)
Naples Masters Winter Art Festival (January 19 & 20, 2013)
Sarasota Masters Art Festival (February 2 & 3, 2013)
Ole Art & Jazz Festival at Lely Resort in Naples (February 16 & 17, 2013)
Paseo Art & Jazz Festival in Fort Myers (February 23 & 24, 2013)
Naples Masters Bay Fest (March 2 & 3, 2013)
Peace River National Art Festival (March 16 & 17, 2013)
Boca Grande Masters Art Festival (March 23 & 24, 2013)
Marco Island Masters Festival of the Arts on Marco Island (March 31-April 1, 2012)
Craft Event at CityFest in Naples (May 4 & 5, 2013)
Fast Facts.
Last year, this festival took place on November 19th and 20th, which was the weekend before the Sanibel Masters Art Festival. The timing allowed artists participating in both festivals the opportunity to do two shows in close proximity to each other (and southwest Florida residents and visitors two chances to view and purchase artworks from a bevy of artists they won't see in the area's other art fairs and festivals).
In 2008-2010, the Gulf Coast Masters took place in December.
In the '80s, Festival Director Richard Sullivan spent time in film and television production. For years, he hobnobbed with everyone from Steven Tyler of Aerosmith to James Taylor. "I not only got to the meet them, I had lunch with them," he says.
His work in music videos then opened the door to filming high-end commercials for products including Reebok. He traveled around the globe, from Milan to Brazil, filming famous athletes.
Visiting his parents' home in Naples, he met a girl and decided to stay permanently. Needing something to occupy his time, so he approached the newly-opened von Liebig Art Center about raising funds to build a dark room on the premises. His success in that fundraising effort prompted The von Liebig board of directors to seek his assistance with its most famous event, the Naples National Art Festival, a two-day event that attracts high-caliber artists from far and wide.
When Sullivan left nearly seven years later, Naples National had gone from being rated the 11th to the fifth best festival in the nation by Sunshine Artist Magazine.
Today, Sullivan produces art festivals throughout Florida and as far north as Nashville, Tennessee through his own business, Boulderbrook Productions, named after the brook in which he caught frogs near his Massachusetts childhood home.
Articles and Links.