Naples Masters Winter Art Festival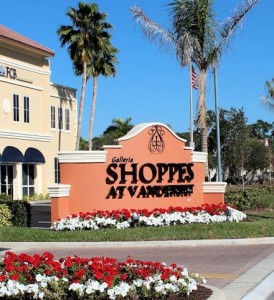 Names: Naples Masters Winter Art Festival
Dates: January 13 & 14, 2018
Hours: 10:00 a.m. to 4:00 p.m.
Place: This art festival is held in the Galleria Shoppes at Vanderbilt, an upscale lifestyle shopping center located on the northwest corner of Vanderbilt Beach Road and Airport Pulling Road, reputed to be the fourth busiest intersection in Naples. It is conveniently located across the street from the Ritz Carlton Hotel and the Greg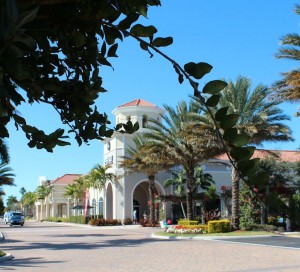 Norman Tiburon Golf Course, and clearly draws from their reputation for luxury and rich ambiance.
With casual and fining dining, one-of-a-kind boutiques, Mediterranean-inspired architecture and pedestrian-friendly covered walkways, this 226,000 square-foot center presents an ideal locale for high-end art shows. And for art enthusiasts who are also sports buffs, Bokampers Sports Bar & Grill is on site. Owned by former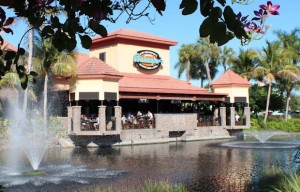 Miami Dolphins linebacker Kim Bokamper, the restaurant has already garnered a 2011 Choice Awards Star for best sports bar in southwest Florida. The Naples hot spot boasts 77 big-screen TVs, a tasty family-friendly menu that features Bokamper's Bangin Shrimp (wonderfully spiced with sriracha-based sauce) and attentive service. It's the perfect place to celebrate a new art acquisition.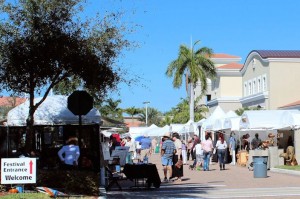 "From my experience in searching for appropriate locations for art festivals," says director Richard P. Sullivan, "I can tell you that this location is one of the best locations I have had the fortune of using to host an event. The location is in a highly visible location and offers excellent parking and exposure for our event, our artists, and our patrons."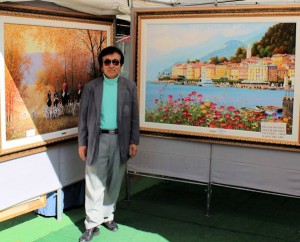 Description: This festival features approximately 60 highly successful and skilled artists who bring and exhibit paintings in oil, acrylic and watercolor, drawings and pastels, 2D and 3D mixed media and collages, photography and digital art, woodworking, sculpture, ceramics, glass, fiber art, and jewelry. The festivals are devoted mainly to fine art, with some fine crafts entering into the mix.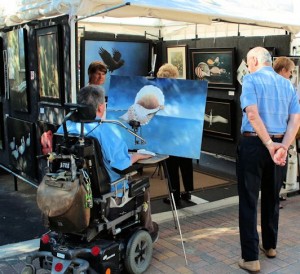 The show's size and intimate setting encourages visitors to interact with the artists, find out about what inspires them, learn how they made their artworks, and purchase fine works of unique art at reasonable prices directly from the artists (or commission a specific work of art if they don't find precisely what they want). It's all very laid back, with many art lovers turning out to enjoy a casual stroll among a plethora of works of fine art.
The Naples Masters is also a modestly-sized,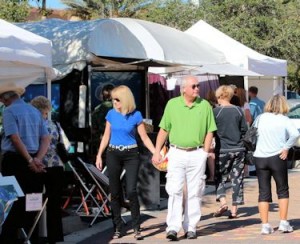 intimate event for another reason. Participation in the boutique festival is restricted to a small number of artists in order to avoid duplication and repetition. And to ensure that festival patrons are exposed to only the highest quality art, festival director Richard Sullivan attends art shows, fairs and festivals every weekend he's not hosting a festival of his own. "I know who's the best and I try to get them to do my shows. It's a selection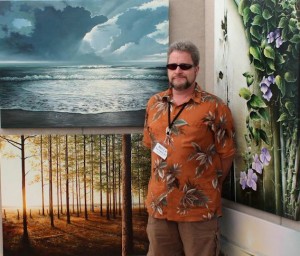 process, not an application process. We send out invitations …. We know who we want and we go out and get them."
Sullivan also limits the size and chooses intimate settings for his festivals in order to give participating artists and festival goers a reasonable opportunity to converse about the art on display in the show. "Our artists need to spend time with the collector," explains Sullivan. "To explain what he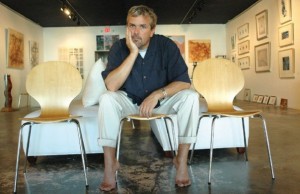 has has value and quality. He can only do that at a small show that's designed to bring in sophisticated patrons …. People [who] appreciate art."
Organizer: Boulderbrook Productions
Director: Richard P. Sullivan, a native of Wellesley, Massachusetts. Not only is Sullivan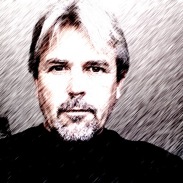 on site throughout the festival, he knows just about every artist at every show that Boulderbrook produces throughout the year. "I want to know them and know their work. I'll go to someone's house just to talk to them about their art." So conversant is Sullivan with each artist's work, that he's been known to expound upon an artist's work to potential collector's while spelling them in their booth.
Website: http://www.boulderbrook.net/the-naples-masters-art-festival-artist.html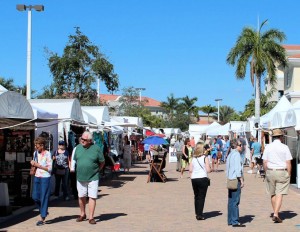 Related Festivals. In addition to Naples Masters Winter Art Festival in January, Boulderbrook Productions also produces the following festivals in southwest Florida:
Sanibel SCA Fine Arts January
Sarasota Masters Art Festival January
Naples Lakes Masters Art Festival (outside Lely Resort) February
Gulfport Masters Art Festival February
Sarasota Rotary Fine Arts Fest March
Peace River National Art Festival March
Boca Grande Art and Wine March
Pompano Beach Masters
Naples Downtown Dog Gone Art Fest April
Fast Facts:
Proceeds benefit The Harry Chapin Food Bank . With an operation on the scale of a Costco, the Harry Chapin Food Bank distributes millions of pounds of food each year all over Southwest Florida.
In the '80s, Festival Director Richard Sullivan spent time in film and television production. For years, he hobnobbed with everyone from Steven Tyler of Aerosmith to James Taylor. "I not only got to the meet them, I had lunch with them," he says.
His work in music videos then opened the door to filming high-end commercials for products including Reebok. He traveled around the globe, from Milan to Brazil, filming famous athletes.
Visiting his parents' home in Naples, he met a girl and decided to stay permanently. Needing something to occupy his time, so he approached the newly-opened von Liebig Art Center about raising funds to build a dark room on the premises. His success in that fundraising effort prompted The von Liebig board of directors to seek his assistance with its most famous event, the Naples National Art Festival, a two-day event that attracts high-caliber artists from far and wide.
When Sullivan left nearly seven years later, Naples National had gone from being rated the 11th to the fifth best festival in the nation by Sunshine Artist Magazine.
Today, Sullivan produces art festivals throughout Florida and as far north as Nashville, Tennessee through his own business, Boulderbrook Productions, named after the brook in which he caught frogs near his Massachusetts childhood home.
The venue was previously known as the Collection at Vanderbilt. Although completed in 2009, the retail plaza suffered from the downturn in the retail commercial leasing market even while it was still under construction. Boca Raton developer Woolbright Development was only able to fill 30 percent of the space and ultimately lost the property in foreclosure. A Texas-based partnership acquired the property on March 2, 2011 and placed new management in charge of the troubled shopping center, which consists of nine mixed-used retail and office buildings. However, Naples News reported in July that the new owner raised lease rates, causing even more vacancies and further distressing the few tenants remaining in the center. The property's future viability remains to be seen.
The navigation address of the Galleria Shoppes at Vanderbilt is 2355 Vanderbilt Beach Road  Naples, FL 34109.