BIFF Closing Night Party to feature 'Love is a Rose' Linda Ronstadt tribute band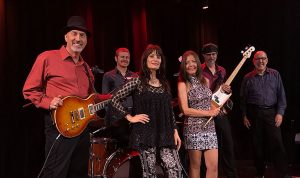 Closing night at the Bonita International Film Festival will include a film, an awards ceremony and a concert by a Linda Ronstadt tribute band, Love is a Rose.
With full-on vocal prowess, Paula Hanke and Peggy Ratusz light up the stage as they belt-out the iconic hits of Linda Ronstadt
while adding personal stories and historic accounts of her impressive career. Highlights include up-tempo hits such as "When Will I Be Loved" to the tender "What's New."
Paula Hanke and Peggy Ratusz both consider Linda Ronstadt a key influence upon their singing as well as a role model for strong women everywhere. So when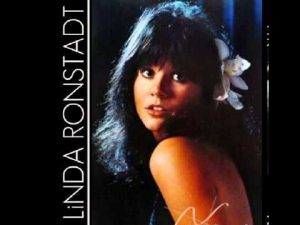 they heard in 2013 that she had been diagnosed with Parkinson's disease – and also learned that the singer had no intention of letting the affliction define her life, much less turn her into the object of public pity – they decided to put together a tribute covering material spanning stretching back to the late '60s and spanning her entire career. They called it Love is a Rose, and the show is clearly a labor of love for the pair, who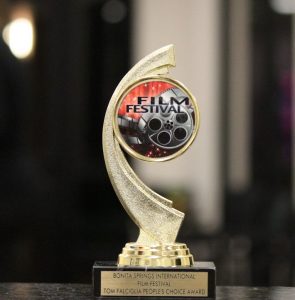 designed it as a two-set experience for the audience – greatest hits, fan favorites, and even unheralded B-sides, by the artist who brought us such hits as "Blue Bayou," "You're No Good," "When Will I Be Loved" and "Poor Poor Pitiful Me."
The 5th Annual Bonita International Film Festival opens February 27 at the Center for Performing Arts Bonita Springs with the screening of the movie Wild Rose and a concert by the acclaimed Derina Harvey Band and continues through Sunday, March 1 before wrapping with director Robin Russin's When I Sing documentary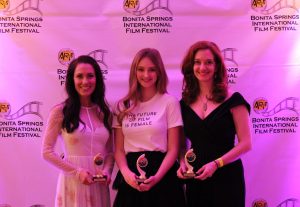 about Grammy-nominated artist Linda Chorney, with Director Robin Russin of Los Angeles in attendance.
For more on the festival, follow the links appearing below.
February 20, 2020.