Celtic rock group Derina Harvey Band headlines BIFF opening night
The 5th Annual Bonita International Film Festival (BIFF) gets off to a rocking start on Thursday, February 27 at the Center for Performing Arts Bonita Springs. The Opening Night Party begins at 5:00 p.m. featuring the screening of the movie Wild Rose followed by a concert by the acclaimed Derina Harvey Band.
The Derina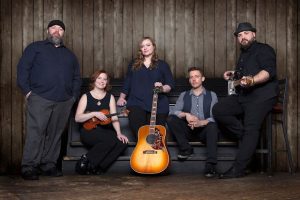 Harvey Band is a Celtic rock group headed by fearless front-woman Derina Harvey. Recent winners of the People's Choice Award at the 2018 Edmonton Music Awards, the group offers a fresh take on traditional folk songs as well as an increasing portfolio of original material. The band has a rocky, rhythmic undertow, layered with guitars, fiddle, and topped by Derina's powerful voice.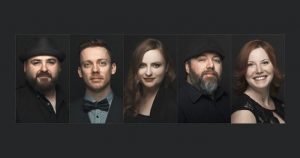 dHb has been likened to a rockier version of Canada's Great Big Sea, if fronted by Adele, and has earned a reputation as a high-energy live show.
The band has already traversed a fair amount of Canada, logging more than 180 concerts at performing arts and festival circuits since 2016.
The group's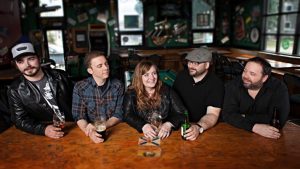 showcase at the Arts Northwest Conference in Tacoma in 2017 garnered them the "Best Showcase" Award and resulted in numerous bookings in the Northwest. The band has already received interest
from across the U.S. from their 2018 showcases at the Western
Arts Alliance Conference in Las Vegas and the Performing Arts Exchange in Orlando, and is now poised to take the United States by storm.
Their appearance at the BIFF Opening Night Party concludes a Florida run that will also include live performances in Homestead on February 21 and Tarpon Springs on February 22.
The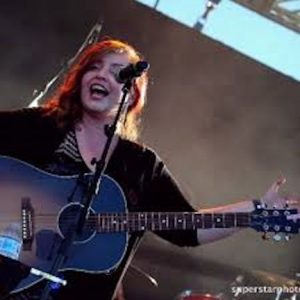 fifth installment of BIFF offers the gift of music to set the tempo for a lively film festival that will screen 9 feature films, 6 documentaries and 5 shorts packages throughout its four-day run.DATES
The 5th Annual Bonita International Film Festival will be held at Center for Performing Arts, 10150 Bonita Beach Road, Bonita Springs, FL 34135 in both the Hinman Auditorium and Moe Film Center.
February 19, 2020.