BIFF 2021 opens May 21 with 'Paint' and NightBird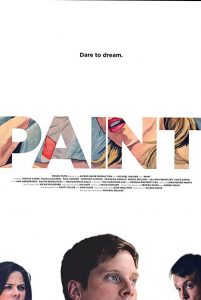 The Bonita International Film Festival (BIFF) opens Friday, May 21 with Paint, a dramedy about three friends from art school who are struggling to start their careers in the bizarre New York City art world while trying to figure themselves out and get by economically. Written and directed by Michael Walker, the film stars Josh Caras (The Highwaymen, The Glass Castle), Olivia Luccardi (Channel Zero: Butcher's Block, It Follows) and Paul Cooper (The Gifted, Westworld).
Prior to the screening, there will be a cocktail reception with heavy hors d'oeuvres beginning at 5:00 p.m. Then NightBird takes the stage at 8:00 p.m. to regale filmmakers, cineastes, art lovers and those who just love soulful rock 'n roll with covers from Steve Nicks ranging from her early career
with Fleetwood Mac into anthology as a solo artist. Billed as "The Ultimate Tribute to Stevie Nicks," NightBird is a high-energy, heavy percussion seven-member band led by singer Angela Chang, who has been singing professionally since she was 18. Chang's soulfulness evokes memories of not only of Nicks, but such legends as Janis Joplin and Annie Lennox. But it's her passion and authenticity that truly resonates with listeners.
Premium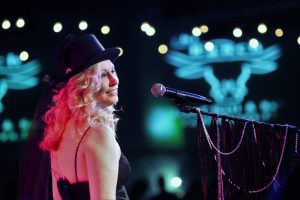 tickets for the evening cost just $75. But if you only want to catch the concert, tickets for the show are $38-$45.
Opening night of the Bonita International Film Festival takes place in the Hinman & Moe Auditoriums of the Center for Performing Arts Bonita Springs, which is located at 10150 Bonita Beach Road.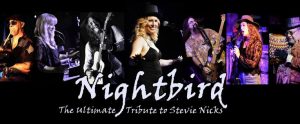 Call 239-495-8989 to reserve your seats.
The film festival continues Saturday and Sunday, May 22 & 23, wrapping up with a 5:00 p.m. cocktail party, The Last Sermon, awards ceremony and concert on Sunday, May 23.
May 3, 2021.