'Hot Dog Steering Wheel' about hot dogs, family and the grieving process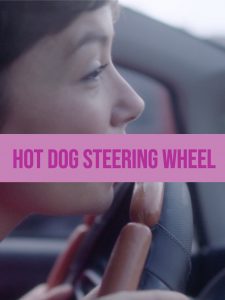 The Fort Myers Film Festival is screening Meg Favreau's film Hot Dog Steering Wheel on Saturday, May 15. Meg describes herself as an absurdist comedian grounded in emotion, and her film is about hot dogs, family and the grieving process as Gwen discovers when her hot dog drive does not go as planned.
"I believe life is both absurdly funny and brutally difficult — often at the same time," says Meg. "The films that really delight me build surprising, humorous, off-kilter worlds, then tell deeply human stories in those spaces. That was my goal with Hot Dog Steering Wheel — to cross tone and genre to tell a story that's simultaneously absurd and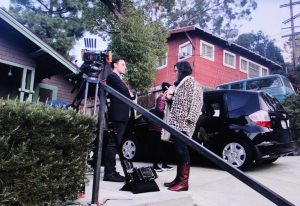 cathartic."
Although Meg is based in Los Angeles, she has family in Fort Myers, and she's thrilled that they're going to get to see her work on the big screen.
While Meg writes comedy and genre drama, she works primarily in animation.  She is currently working on a TBA animated series for Netflix, and other credits include Dorothy and the Wizard of Oz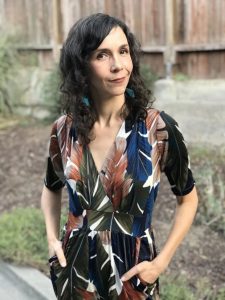 and the digital series Total Eclipse. Meg was one of four writers selected for the 2017 Screenwriters Colony for Episodic Comedy, and she also has an extensive background in sketch comedy, performing on and writing for teams at the UCB and iO, as well as the independent team Meg & Rob. [Other credits include Flunky's Upset (2017), ten episodes of Misshaps (2017), and three short films (Death in a Hospital (2014), Fog of Love (2009 and Nothing Bad Happens on the Moon (2009)).]
Besides television, Meg's work has appeared in numerous publications, including Real Simple ("Should You Buy a Yogurt Maker?"), Eating Well, The American Bystander, The New Yorker ("Caring for Your New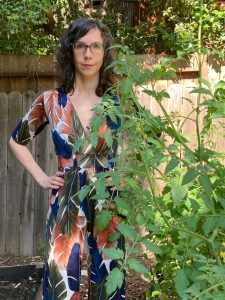 Office Woman") and McSweeney's ("Are You the Next Rockstar Social Media Manager Who's Willing to Literally Die for Content?" & "Transcript of a Meeting Where the Men Decide to Let a Woman Speak").
She has a background in both weird history and food, and her cookbook, Little Old Lady Recipes: Comfort Food and Kitchen Table Wisdom, was released in 2011 by Quirk Books.
Meg is originally from Northern New Hampshire. She spent her childhood playing in the woods and watching any comedy or sci-fi that came through her family's satellite dish.
Hot Dog Steering Wheel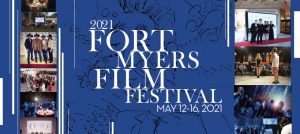 screens in the grand atrium of the Sidney & Berne Davis Art Center during Comedy Block 1, which begins at 2:00 p.m. on Saturday, May 15 (along with Bless Me, MarriageFit, Now You See Us and Small World).
May 2, 2021.