'Dating Amber' actor Fionn O'Shea in the frame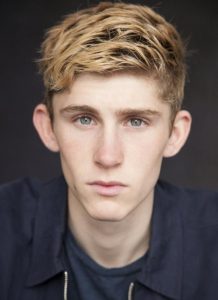 Dating Amber (originally titled Beards) is an Irish dramedy directed by David Freyne. The 92-minute film follows Eddie, a closeted gay teen training for a cadet exam to join the army and follow in his father's footsteps. After homophobic taunting from his small town classmates leads to a disastrous attempt at proving his heterosexuality, Eddie is approached by Amber,  a fellow closeted outcast who is also tired of being tormented at school.
Fionn O'Shea plays the role of Eddie. Los Angeles Times Digital Editor Tracy Brown raved about his performance, writing that he was especially adept at "preserving Eddie's humanity even as he lashes out in pent-up self-loathing to keep the audience's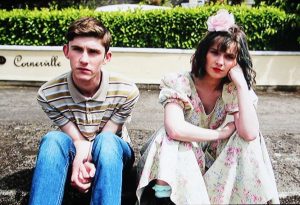 sympathies on his side."
In addition to Dating Amber, O'Shea is known for Normal People (2020) and Handsome Devil (2016). Other roles include Arnold in the 2021 crime drama Cherry, Tristan in the television series The Letter for the King (2020), Barker in the 2019 war drama The Aftermath, Ricky Pitt in six episodes of the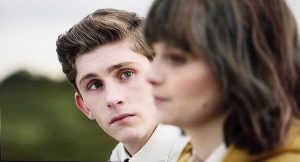 television series Hang Ups (2018), Kyle in the short film Earthly Encounters (2018), Jack in the TV mini-series Innocent (2018), Ned Roche in the feature Handsome Devil (2016), William Reidy in The Seige of Jadotville (2016), Corky Kavanagh in the TV series The Centre (2014),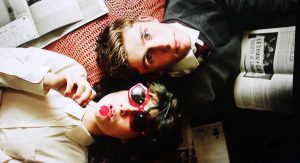 Jack in 24 episodes of the TV series Roy (2009-2012), Peter Gannon in the TV series Jack Taylor (2010), Hamley in the TV Movie The Santa Incident (2010), Tom in the short film Free Chips Forever! (2009), Conor in the short The Mill (2009) and Seth Quinn in the short film New Boy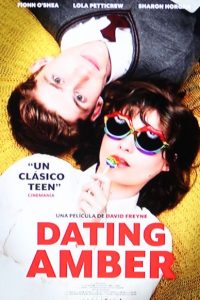 (2007).
Dating Amber will be screened by the Bonita International Film Festival on Saturday, May 22 at 12:30 p.m.
May 17, 2021.
RELATED POSTS.
'Dating Amber' refreshing take on fears of being different, being judged, coming out