Molly Smith's 'Pickles' is BIFF 2017 Best Florida Youth Film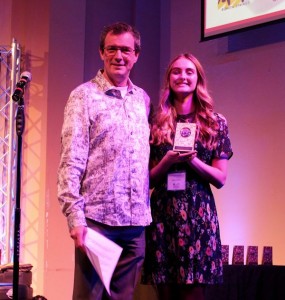 Last night, the Bonita Springs International Film Festival announced its 2017 winners, and the award for Best Florida Youth Film went to Pickles, directed by Molly Smith. The 5-minute short followed a troubled teen by the name of Ivy, who leads her best friend on an adventure to mask her self-doubt. With the help of her friend, Aspen, she finds a solution.
"I would say it's like Ferris Bueller's Day Off meets The Perks of Being a Wallflower," says Molly.
It was shot in St. Augustine around the Flagler College campus.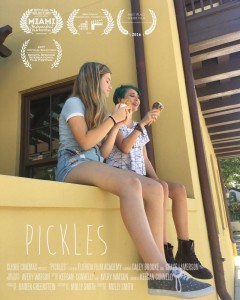 She wrote the story in one night, but as it was filmed, the story changed.
"The director of photography, Avery Watson, really collaborated with me on every aspect of the film," Molly told OrangeObserver.com's Amy Quesinberry. "Pickles is really just as much hers as it is mine. She made the visual aspects even better than I imagined, and our collaboration is what made the whole thing work."
Smith began acting at a young age but quickly found herself drawn to writing, composing and directing. At just 14, she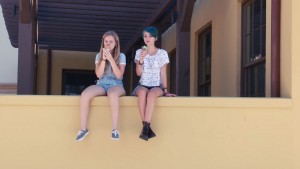 wrote and directed her first short, which was selected as a semi-finalist in the Fort Lauderdale International Film Festival. A musician and songwriter, she is currently writing the score for an independent film and hard at work on her next short for festival submission.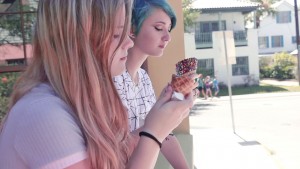 "I'm one of those kids that hates watching a PowerPoint and sitting in a chair to learn things," Molly said in the OrangeObserver interview. So she's attended the Florida Film Academy, where she can learn by doing. "We've learned how to work the equipment, write a good story and run an efficient film set, which is so important for us to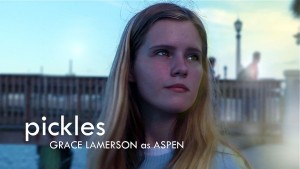 learn."
Pickles was produced by Baiden Greenstein and Avery Watson. Keegan Connolly handled the sound. It stars Caley Brooke and Grace Lamerson.
January 30, 2017.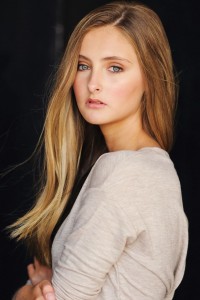 RELATED POSTS.