Thinking about 'Joe's Violin' on Holocaust Remembrance Day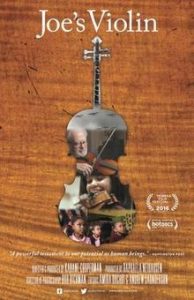 On Friday, the Bonita Springs International Film Festival screened an indie short film by the title of Joe's Violin.
In the Oscar®-nominated short, a donated musical instrument forges an improbable friendship between 91-year-old Holocaust survivor Joe Feingold and 12-year-old Bronx schoolgirl Brianna Perez. The two are brought together by chance after Feingold donated a violin to a instrument drive for public school students held by New York City public radio station WQXR. The film deftly weaves Feingold's history of fleeing the Nazis as a teenager in Warsaw, his years in a Soviet labor camp in Siberia and loss of family members in the Holocaust with Perez's story as the daughter of immigrants from Dominican Republic.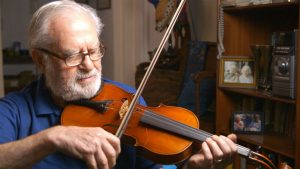 Feingold acquired the violin in exchange for a carton of cigarettes at a flea market outside a displaced persons camp in which he and his father lived in the years following World War II while waiting to immigrate to the United States. When arthritis prevented him from playing any longer, he decided to donate the instrument in hopes that it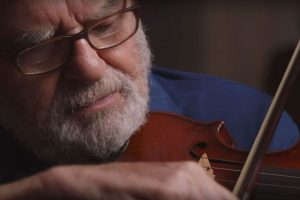 would find its way to someone who would treasure it as much as he had for more than half a century.
It found its way to the Bronx Global Learning Institute for Girls charter school in one of the poorest communities in the country. There, music instructor Kokoe Tanaka-Suwan decided that Brianna Perez would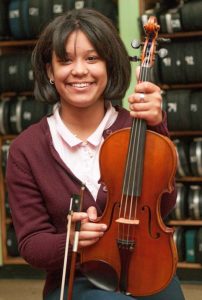 be the best student to have the violin during her time at the Institute.
In gratitude for the opportunity to practice and play an instrument with such an historical connection and metaphorical ties to her own family's struggles as an immigrants, Perez learned to play a song from Feingold's past. In the last letter she wrote her son before being sent to the extermination camp in Treblinka, Joe's mother included the lyrics of "Solveig's Song" to give her son hope and encouragement during his dark days in the harsh Siberian work camp to which he'd been sent. Perez plays the song for Joe when they finally meet in a scene that's impossible to watch without a tissue.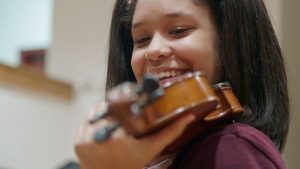 "It's a film that breaks your heart and fills it at the same time," said Stephen Colbert of the film.
Colbert and the film's director, Kahane Cooperman, are active in the Montclair Film Festival held in their suburban New Jersey town. Cooperman got the inspiration for Joe's Violin while listening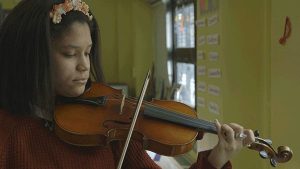 to a public radio report on the instrument drive and the donation by a Holocaust survivor as she drove to work at The Daily Show one day. She had a hunch there was a good story behind Feingold's instrument even though, at the time, she had no idea where the violin would land.
Although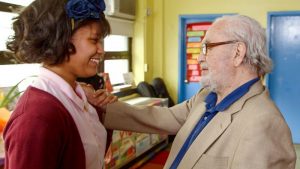 the film was included in Friday's short package, Feingold's status as a Holocaust survivor makes its inclusion in the Bonita Springs International Film Festival particularly meaningful given that today is Holocaust Remembrance Day as well as the 73rd anniversary of the liberation of the death camp at Auschwitz. Although Joe's mother and youngest brother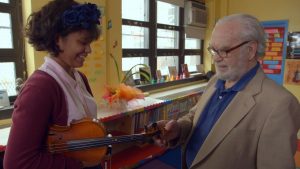 died at Treblinka, another brother was among Auschwitz's few survivors.
Thus, Joe's Violin was not only a well-executed, poignant short film, but a meaningful film to include in this year's Bonita Springs International Film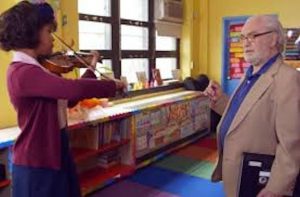 Festival.
January 27, 2018.
RELATED POSTS.