Vince Giordano and The Nighthawks documentary to open Bonita International Film Festival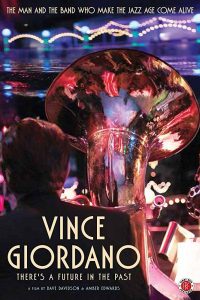 The Third Annual Bonita Springs International Film Festival opens Thursday night with a red carpet gala and a feature-length documentary about musician, scholar and bandleader Vince Giordano who, with his 11-member band, The Nighthawks, has doggedly kept alive for the past 40 years the popular music of the 1920s and '30s. But it's the after-party that promises to have tongues wagging far into next week as the Hinman Auditorium is made over into a 1930s-style jazz club, with patrons donning period attire that includes flapper dresses, bobs and cloche hats and turbans.
Brooklyn native Vince Giordano has devoted his life to the early jazz of the 1920s and '30s – music that was created well before he was born.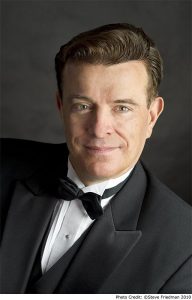 His 11-piece band The Nighthawks is known as the hottest band in New York, if not the world. But his commitment to the genre far surpasses merely learning and playing Jazz Age songs. Over the years, he has amassed a monumental collection of vintage musical instruments and the sheet music for more than 60,000 big-band arrangements. The latter make him to go-to source for authentic period soundtracks, as evidenced by Martin Scorsese's The Aviator and Wood Allen's Sweet and Lowdown. Vince Giordano: There's a Future in the Past chronicles Vince's momentous journey while giving viewers a glimpse into his day-to-day struggles to find work, manage personnel and schlep a van full of band equipment and 400 pounds of music to every gig without any road crew to help (yes, the documentary depicts lots of lugging).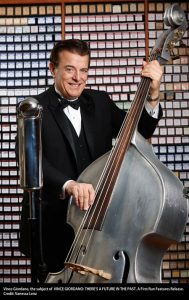 But for Vince and The Nighthawks, the struggle has been worth the effort as they've managed almost single-handedly to keep this joyful, energetic music alive long enough for a new generation of young hipsters to discover it. And unlike when Vince was a young musician, they don't have to experience the sounds on scratchy 78 rpm records. They can hear it performed live by The Nighthawks just as it was performed by Duke Ellington, Louis Armstrong, Fletcher Henderson, Paul Whiteman, and Bix Beiderbecke.
The picture that emerges from this spirited, charming documentary is clear. Vince Giordano is one-of-a-kind: gifted, dogged, single-minded, and like all geniuses, a little bit crazy – and he and The Nighthawks are consummate musicians dedicated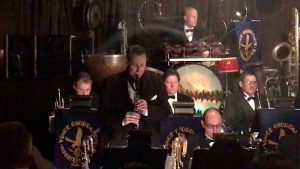 to preserving and honoring jazz from decades ago. "With a new set for every show and as many as 2,500 arrangements on tap, the musicians need to be on their toes," writes Sheri Linden for The Hollywood Reporter. "It's a challenge they welcome and a gig that makes them proud, according to the succinct interviews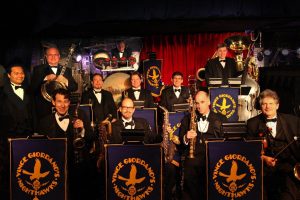 that punctuate the performances and behind-the-scenes footage."
And There's a Future in the Past lovingly pays homage to all of them.
To make the film, writers/dirctors Dave Davidson and Amber Edwards followed Giordano for nearly three years as he made the radio rounds and led The Nighthawks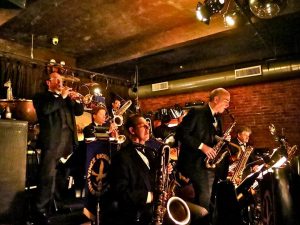 through their twice-weekly shows at a hotel in Manhattan's theatre district. There's a rousing rendition of Rhapsody in Blue on the occasion of its 90th anniversary and a thoroughly engaging Boardwalk Empire recording session with David Johansen. There are also alarming images suggesting a dwindling audience, but the film ends on an especially satisfying high note.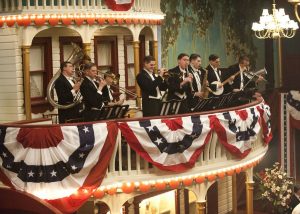 Through the auspices of Vince's story, you will be immersed in the Hot Jazz and Swing that fueled Prohibition high-jinx and cheered up Depression-era America. And you will see the quantum of perseverance it takes to make a life as a professional jazz musician in 21st Century New York. But it's the "millennial interest in "trad jazz" that has given Vince and The Nighthawks an everything-is-new-again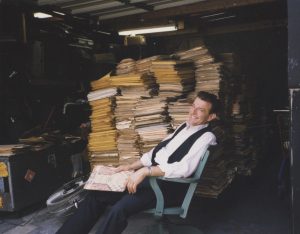 following, putting them at the center of a retro-fueled social scene," concludes Linden in her Hollywood Reporter piece.
The band members featured in the film include Vince and:
Andy Stein on violin
Mark Lopeman on reeds
Jim Fryer on the trombone
Jon-Erik Kellso on cornet
Dan Levinson on reeds
Mike Ponella on trumpet
Ken Salvo on guitar
Peter Yarin on piano
Also making appearances in the film are Garrison Keillor, David Johansen, George Wein and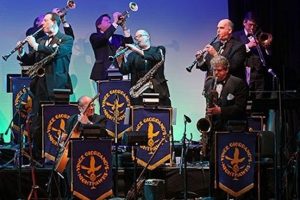 Catherine Russell, plus you'll hear Terry Gross' (Fresh Air) voice during an interview.
The film runs 90 minutes.
January 20, 2018.
RELATED POSTS.
Cineastes to don flapper dresses and dancing shoes for BIFF opening night red carpet gala