FMFF director Eric Raddatz continues Film Man tradition begun by Hendry and Bryant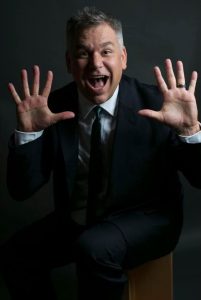 In his April, 2019 editorial, Gulfshore Life Magazine's Editor-in-Chief David Sendler writes "though he's the prize-winning presentation editor of Florida Weekly newspaper, you've got to credit him as Film Man in the halls of Southwest Florida." Truer words have never been written, but Eric's accomplishments over the past ten years are even more significant when you add historical context.
The year was 1908. An enterprising young man by the name of John Towles Hendry disappeared behind a heavy black curtain in the back of spare rectangular room hidden behind a saloon in downtown Fort Myers between Hendry and Jackson. On the other side of the curtain, a standing-room-only crowd fidgeted impatiently. Hendry's wife stretched her fingers, limbering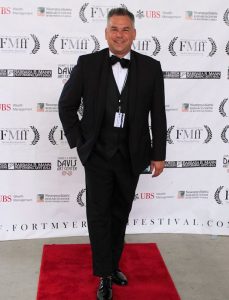 up at an upright piano pushed up against one of the walls. When Hendry started the film seconds later, he didn't just elicit gasps of excitement and amazement. He introduced Fort Myers to the world of motion pictures.
For six years, neither Hendry nor his Royal Palm Theatre (which evolved in 1913 into the Grand) had any competition. Then a Michigan drugstore mogul and banker named Peter Tonnelier built a 500-seat theater he called The Court on the western edge of present-day Patio de Leon, and from early 1914 until the Grand's destruction by fire in February of 1915, Jno T. Hendry and K.A. Bryant engaged in an epic battle for residents' spare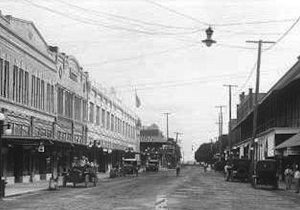 quarters and dimes.
In their competition for moviegoers, Hendry and Bryant pulled out all the stops, coming up with novel marketing and publicity campaigns and giveaways that even included, on one ignominious occasion, a 6-month-old infant for which the mother could no longer care. But through all the hoopla and antics, Hendry and Bryant never lost sight of their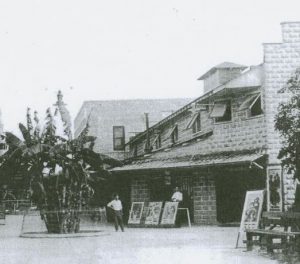 overarching mission – to provide quality programming that challenged Fort Myers' preconceptions, expanded their knowledge of themselves and the world in which they lived, and fomented conversation.
Hendry took the tact of seeking out the very best cinematic extravaganzas he could find. Many had a Roman-bent, such as The Last Days of Pompeii, Antony and Cleopatra and filmmaker George Klein's blockbusters Spartacus, the Revolt of the Gladiators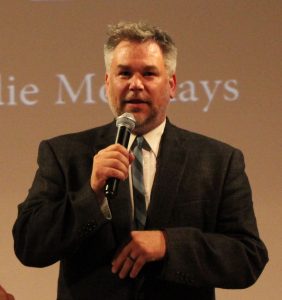 and Julius Caesar (which boasted a cast that included 20,000 extras). Each was regarded at the time as a groundbreaking achievement in the neophyte film industry that was, in 1912, churning out an estimated 10 million feet of footage each and every week.
Bryant also looked for quality films, but he preferred movies with big name stars like John Barrymore, George Larkin and Mary Pickford. And he booked uplifting, inspiring films like That Million Dollar Look, admonishing the men of the town that if they wanted to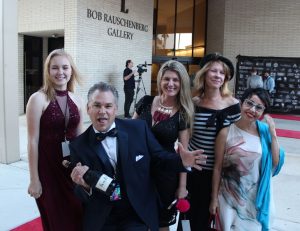 play the game of success skillfully and victoriously, "don't fail to see this film."
Eric Raddatz possesses the best qualities of both Hendry and Bryant. As David Sendler points out in his editorial, Fort Myers' present-day Film Man bends every effort to screen high-quality films at the Fort Myers Film Festival, such as 2018's RBG (which Eric saw and fell in love with at the Sundance Film Festival),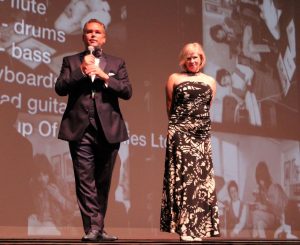 the Bob Hercules and Rita Coburn Whack Maya Angelou film And Still I Rise, and Michael Rossato-Bennett's Alzheimer's documentary Alive Inside, which opened the 4th Annual Fort Myers Film Festival in 2014.
But these are just three out of hundreds of independent consciousness-raising conversation starters that Raddatz has brought to Fort Myers over the years in the tradition of Hendry and Bryant.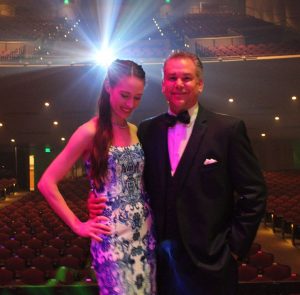 No topic is off limits. No film is too controversial, even in politically-conservative Southwest Florida. And so FMFF has screened political documentaries such as Boys School, Our New President, Invisible Point and Let It Shine and ecological/environmental films like Steven Johnson's Black Tide (on our local water problems), John Scoular's Paradise Reef, Matt Keene' Lost Springs, The Arcade Creek Project: A Mosaic of Sustainability and the prescient How to Let Go of the World and Love All the Things That Climate Can't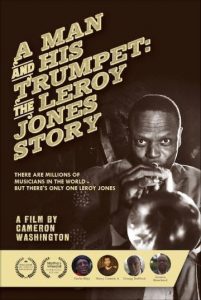 Change.
Last year's edition of FMFF was no different, beginning with the opening night documentary, A Man and His Trumpet: The Leroy Jones Story, on Wednesday, April 10. Among the stellar documentaries, features and shorts that followed were such thought-provoking tomes as Marcos Doesn't Live Here Anymore (examining the U.S. immigration system) Eva and Jonathan Learn's Horse Powers: From the Land of the Vikings (examining mankind's millennium old relationship with the horse), Long Time Coming: A 1955 Baseball Story (that looks at two teams of 12-year-old boys who defied social norms to integrate baseball more than 60 years ago), Light in the Darkness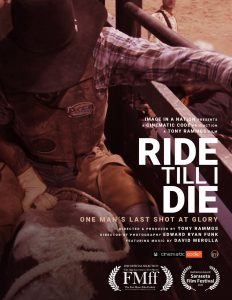 (examining PTSD), Black, White & US (exploring racism in America like never before) and KT Curran's Surviving Lunch about bullying and school violence (8:00 p.m., Saturday, April 13).
And among the films that will be highlighted in this, the 10th anniversary year of FMFF, patrons will be treated to a documentary on a local bull riding hero (Ride Till I Die), another that details the many ways that Republican lawmakers have tried to suppress the black vote in the years After Selma, a film from Artic Norway that draws attention to climate change through the plight of a single polar bear (Queen without Land), a documentary about a popular local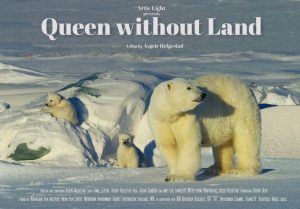 expressionist artist (Leoma Lovegrove), a satire aimed at gun violence (Thoughts and Prayers), an animation spurred by anti-immigrant sentiment in recent years (Passage), and a comedy from two Bad Kiwis who take no prisoners (well, maybe just one) in their effort to secure their California driver's licenses (Bad Kiwis 2: Kiwi Driver).
While these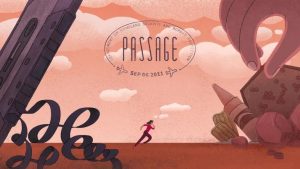 films and many others test thematic and technical boundaries, our modern-day Film Man nonetheless harkens back to K.A. Bryant, featuring as well entertaining short films and features crafted by an astonishing assemblage of talented young filmmakers who are poised to make significant contributions for decades in film and television.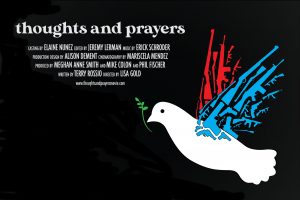 While they may not yet be household names on par with actors-turned directors Ben Stiller, Ron Howard, Clint Eastwood or Sandra Bullock, you've seen many of this year's indie film writers, directors and producers on the silver screen and in popular television shows.
Like Hendry and Bryant more than 100 years before him, Eric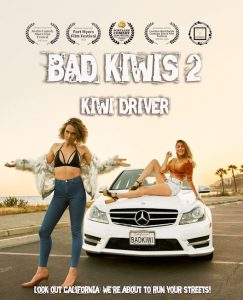 Raddatz strives to place his own unique imprint on film in Fort Myers. He's funny, irreverent, and controversial in ways that would have never occurred to Jno or K.A. And yet, the role that history plays in a place such as this is inescapable. The Fort Myers Film Festival screens most of its films in the Sidney & Berne Davis Art Center, an historical landmark that was dedicated as the local branch of the United States Post Office in December of 1933 and which served as the model for the Jefferson Memorial in Washington D.C. But the other locations that Eric includes each year as FMFF's screening venues are also historically significant,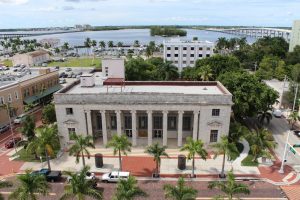 such as the IMAG History & Science Center, Alliance for the Arts and, of course, the Edison & Ford Winter Estates. Plus, attendees can't help but become imbued with the spirit of the past as they drop into the century-old buildings that line First and Bay Streets for appetizers, entrees or a refreshing adult beverage or two.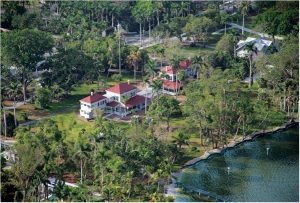 While the Court Theatre no longer exists (it was demolished in the 1960s), Hendry's old stomping grounds still do. The Miller Building on the south side of First Street next to Izzy's was where the Grand Theatre once played films for locals and out-of-town visitors. And after the fire, Hendry eventually went to work for legendary developer/banker/grocer Harvie Heitman, remaking the Arcade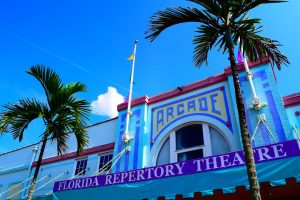 Theatre into a movie house beginning in February of 1917. While the movie house is gone, the Arcade Theatre lives on as the home of Florida Repertory Theatre.
Film in Fort Myers eventually waned in downtown Fort Myers. For several decades, the River District went dark, an outcome that Hendry and Bryant would have undoubtedly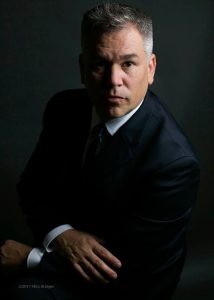 mourned. But they'd be thrilled at its revival over the past ten years compliments of the Fort Myers Film Festival and its director, Eric Raddatz.
Hendry and Bryant may have been our town's seminal film men. But Eric Raddatz is certainly the heir to their tradition. Our modern-day Film Man is taking us places that Hendry and Bryant could have never envisioned. But they'd sure as hell be proud of the job he's done.
And as Gulfshore Life's David Sendler observes, he's by no means finished. "Stay tuned for further developments."
March 26, 2019; revised October 10, 2020.