Jenna Kanell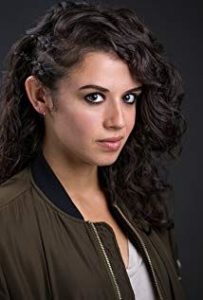 One of the short films being screened this year by the Fort Myers Film Festival is #SLUT. Written by Sophia Watson and directed by Jenna Kanell, the film stars Watson, Cassidy Bigham, Evan Castelloe, Keller Fornes, Jesse Gallegos, J. Michael Grey, Candace Haynes and Dominique Madison.
Jenna Kanell is an actor and filmmaker. She rocketed to fame following her role as Kim in the horror film The Bye Bye Man (with Douglas Smith and Lucien Laviscount). She has also been seen in films like Dandelion (2018), the Princess Avengers: World Cleansers TV series (as Princess Stella), The Good Die Young (2018), The Front Runner (2018), the TV movie Room for Murder (2018), the 2018 short film Home Auto Life,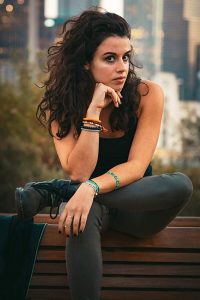 a 2017 episode of NCIS: New Orleans, the short film EMERGE, a 2017 episode of the TV series Shots Fired, Holden On (2017), Terrifier (2016), Misfortune (2016), the s016 short films Vici and Ziggy, The Vampire Diaries (2014), Sassy Pants (2012), Drop Dead Diva (2011) and Demonica's Reign (2011). Her first screen roles were in a number of 2010 short films. Her first feature was In a Girl Named Clyde. She also has roles in three films that are in pre-production and another in a short (The Yellow Woman) that is in post-production.
On the filmmaking side, she has written and directed a number of shorts including #SLUT, Produce the Vote (2018), Support Group (2018),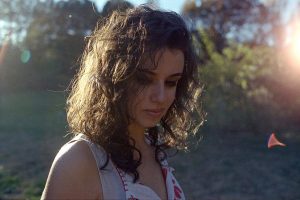 Max & Monster (2017), The Refuge (2016), Civil (2015), Void (2015) and Bumblebees (2015). She has also directed four episodes of the Fear Haus television series and the 2018 short Dusso.
Her other filmmaking credentials include second unit director or assistant director in eight films, producer (Bumblebees), co-producer (Civil), associate producer (The Good Die
Young), production manager, production assistant, casting director and a stunt performer in 12 films (she trains in Krav Maga).
As an interesting sidebar, Jenna delivered a TEDx Talk in Tryon titled "A Bee Showed Me That Limits Are Lies" inspired by her vanguard short film Bumblebees.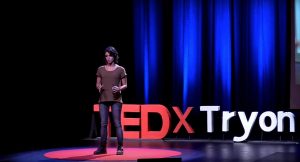 Following its festival run, the film has been used to encourage dialogue in schools and other venues on disabilities and compassion.
#SLUT screens during the Unforgettable Shorts package beginning at 9:30 p.m. on Saturday, April 13 in the Sidney & Berne Davis Art Center.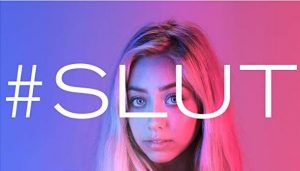 March 25, 2019.
#BeYou@#FMFF.