Spotlight on 'Relative' actor Keith D. Gallagher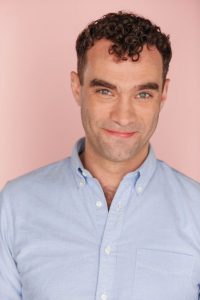 Keith D. Gallagher plays the part of Rod Frank in Michael Glover Smith's feature film Relative.
The actor is best known for Batman v Superman: Dawn of Justice (2016), Chicago P.D. (2014) and Detroit 1-8-7 (2010). His other film credits include Alderman Liam Maguire in an episode of the TV series Power Book IV: Force (Fire Starter (2022)), two episodes of the TV series Chicago Med (Brandon Murphy in When You're a Hammer Everything's a Nail (2021) and James Harper in Backed Against the Wall (2018)), PFC Fagen in Orders (2017), an episode of the television series Empire (Heckler in A Furnace for Your Foe (2016)) and an episode of Chicago Fire (Gunman #2 in Shoved in My Face (2014)).
Relative will screen at the 12th annual Fort Myers Film Festival on Saturday, May 21 at 7:00 p.m.
May 9, 2022