August TGIM celebrity judge Kaycie Lee
Indie film and television actress Kaycie Lee (August 1 TGIM)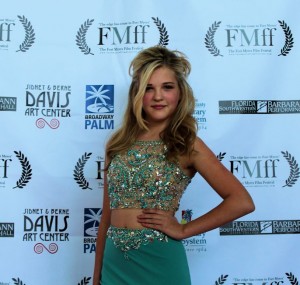 One of the celebrity judges who will be on hand to get the discussion going after the presentation of each film screened at the August 1st T.G.I.M. is Kaycie Lee, a young SAG-eligible film actress who lives and goes to school in Cape Coral.
Local indie film lovers may recall Kaycie from a thriller that debuted at the Fort Myers Beach Film Festival in April. Called Hanging Millstone, this feature film won Best Local Film honors. (The previous short, titled The Hanging Millstone, also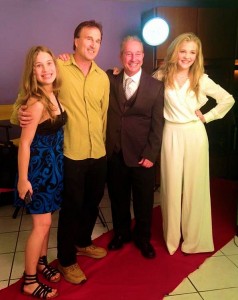 won the People's Choice Award at the 2015 Fort Lauderdale International Film Festival.) Kaycie played the supporting part of Tesha Andrews in both the short and feature-length versions of the film.
Local audiences are looking forward to the release next month of an indie in which Kaycie stars alongside Derek Russo. Called The Scent of Her Soul, the storyline of this short film revolves around a vigilante father by the name of Mike who tracks down and rescues victims of sex trafficking. Unfortunately, Mike suffered an injury that rendered him powerless to rescue his own daughter from a kidnapper, but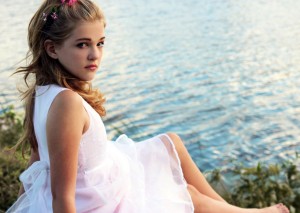 when he awakened, he found that he possessed a special gift – the ability to detect the scent of a girl's soul. Armed with this unusual power, he now sets out upon quest after quest to rescue missing girls across the country, hoping along the way to glean clues about the fate and whereabouts of his own daughter. Adapted by Natasha Sapienza from a novel by Bryan Davis and directed by Jonathan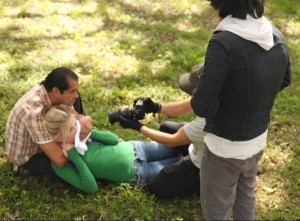 Sapienza, The Scent of Her Soul stars Derek Russo as Mike, Eric Perez and Carole Wood. For her part, Kaycie portrays a brutalized sex trafficking victim. It's a challenging role that compelled Kaycie to learn about the ways in which many girls her age are dragged into the sex trafficking industry, and the horrors they endure.
With boundless energy and a burning desire to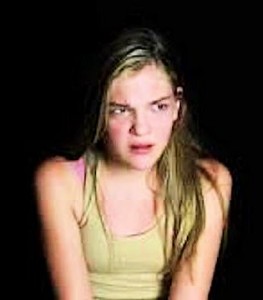 establish herself as a film actress, Lee continues to pursue demanding, edgy movie roles. She began filming a SAG web-series last Friday and is a member of the cast of Fallaway, which films in August. Fallaway follows five separate storylines focusing on a manhunt for a brutal serial killer. The stories all converge in climactic twist after twist, allowing the audience to get into the mind of a person who is pushed beyond their breaking point. Many aspects of this story are based on true events, as Fallaway tackles current, relevant issues like child abuse, sexual abuse and bullying, all wrapped in a compelling crime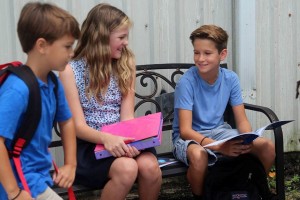 drama. These issues not only affect the victims, but can have both short and long term effects on society. Kaycie plays the role of Rachel and is a member of the film's social media team.
Audiences will soon be able to enjoy Lee on television, as well. She is a member of the cast in a TV pilot called Just Believe that was lensed by a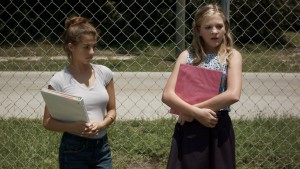 Nickelodeon director from last season. Produced by Same Tag TV Productions in Miami, it will debut in August. If the show is picked up, Kaycie will be a regular on the show.
Kaycie will also be a regular on Big Sky, an exciting new family television series set in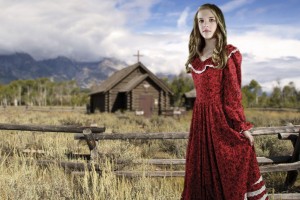 Montana that airs beginning in 2017. Taking place in the 1870s, this Bonanza-Era production will focus on harsh frontier realities while featuring stories that inspire faith, hope and grace. Kaycie will portray a young frontier woman by the name of Hannah.
Not content to merely mouth the lines written for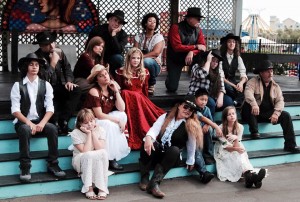 the characters to whom she gives life as an actress, Kaycie is also gaining experience as a screenwriter. "I have a Short Film/Screenplay I wrote and will star in along with a singer/songwriter from Miami by the name of Priscila Marie and award-winning model, actress, and writer Deborah Ford Smith in the role of Gwendolyn," Kaycie reports in a recent email. "It's called Blue Guitars, and Priscila wrote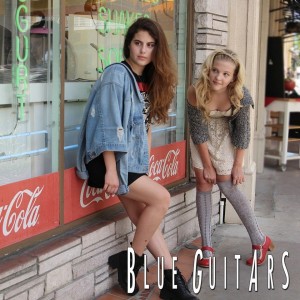 a song called Run that will premiere in the film. She's very talented and writes her own music about her life and the people around her. I'm hoping to get it entered under the Student Category in the Film Festivals."
Lee began writing and animating stories at age 6. But it wasn't until she committed to play the lead in Lab Theater's production of The Diary of Anne Frank in April 0f 2015 that she realized it was her dream to bring her characters to life on the Big Screen in a realistic, heart-touching and meaningful way. Kaycie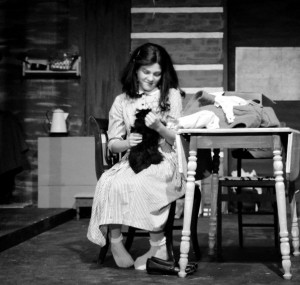 credits much of her early success to her acting method, which involves immersing herself in her roles, no matter how troubling or horrific they may be. For example, in Anne Frank, Kaycie not only devoured all three versions of the diary, she studied documentaries on the Holocaust, dragged her mother to the Holocaust Museum in Naples and attended a talk at a university that was given by Shoah survivors. She even tried to obtain a video of the 1997 Broadway play starring Natalie Portman, but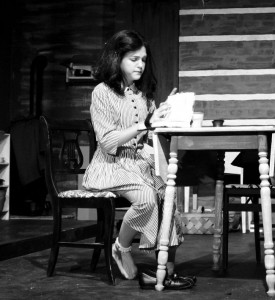 couldn't obtain a copy from the National Archive. While she admits to being horrified by what she read, heard and saw ("humanity's destructive urge … to rage, murder and kill" to quote Anne Frank herself), these experiences enabled the then-13-year-old to better appreciate Anne Frank's unshakable belief that in spite of it all "people are truly good at heart."
Her roles in Hanging Millstone, The Scent of Her Soul and Fallaway have similarly forced her to sacrifice the remaining shreds of childhood innocence in order to understand and give poignant performances as an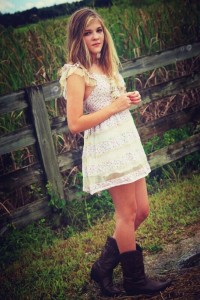 abused child and brutalized sex trafficking victim. "Empathy is key to acting," Kaycie professes, going on to quote Meryl Street who famously said that "acting is not about being someone different; it's finding the similarity in what is apparently different and then finding myself in there."
"It's important to me that the audience see my character's world through her eyes, so that the character can come to mean something to the audience; do that the audience may be touched in some way," Kaycie adds expansively. "Characters are flawed and so am I. If not for this, things would be very unrealistic and boring."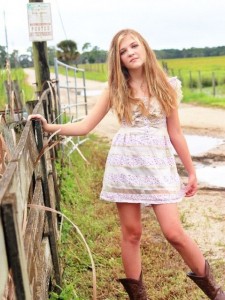 "She is a very strong actor who is going places," predicts Anne Frank director and Lab Theater founder Annette Trossbach. Scent of Her Soul director Jonathan Sapienza calls her a "true gift."
Lee began her professional acting career at age 13. She is a Stars of Tomorrow winner in the dramatic category and a Florida State Thespian Superior. She received a Platinum Award in the national Turn-It-Around Tour for her performance in Joan of Arc. She has studied intensively taking many on-camera acting classes, intensive scene study workshops and recently began training with an acclaimed acting coach in L.A. to further develop her craft. On-camera, Kaycie is both spontaneous and aware that the unspoken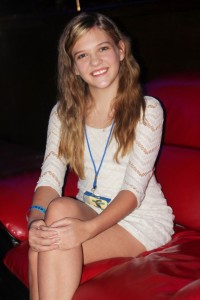 moments of connection are pivotal.
"I don't just want to entertain people," says Kaycie. "I want to improve people's lives and the communities in which they live."
Although young, it is this depth of experience in film, television and stage acting that Lee brings to the T.G.I.M. screenings on August 1. It's one reason you should plan to attend.
Posted July 24, 2016.