November, 2016 T.G.I.M. musical guest Abby Fletcher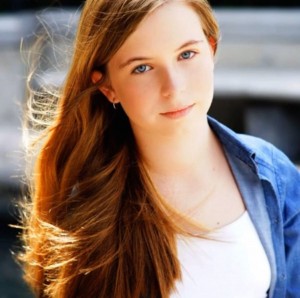 Thank God for Indie Monday resumes in the grand atrium of the Sidney & Berne Davis Art Center on Monday night (November 7) with hosts Eric Raddatz and Melissa Tschari DeHaven, celebrity judges Toni Gonzales, Don Molloy and Jamie Hufford, and musical guest Abby Fletcher.
Fletcher is a multi-faceted young talent who is already accomplished in music, theater and film. In the former discipline, Abby is not only trained in classical music, she sings in multiple languages. She was a vocal finalist in Great Composers, took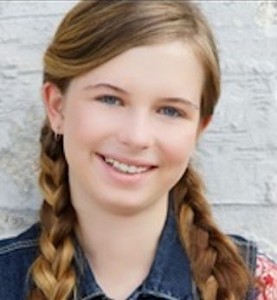 first place in American Protégé at Carnegie Hall (when she was just 12 years old), took first place at the Southwest Florida County Fair and in the Miromar Has Talent competition, and was a solo vocalist at Night Under the Stars, where she opened for Screaming Orphans.
Among the blue-eyed pixie-sized actress' theater credits are:
Peter Pan (where she played a fairy), Alice in Wonderland (where she was the Cheshire Cat) and Shrek Jr. (where she was the duckling) for Florida Repertory Theatre;
Cinderella (where she was one of the stepsisters) for NFMAA;
Godspell (in which she was in the ensemble) at Cultural Park; and
Joseph and the Technicolor Dreamcoat and Music Man for Prather Entertainment Group.
She has appeared in a number of independent films, including Hanging Millstone (as an abducted child), Fallaway (in which she played Erin), Among the Dead (where she played Emily/zombie), American Red Cross (as the drowning victim) and the web series Necessary Evil (captured girl #2), as well as television commercials for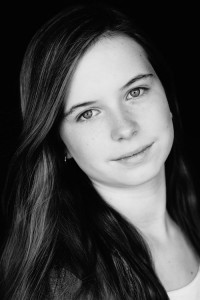 Windham Resorts, Termostat, USAA National and ItalianFest.
Abby also dances, mostly in ballet, where she enjoys being on pointe, and in this regard, she's performed as a sugar plum dancer in the Nutcracker. Fletcher develops and hones her vocal, acting and dance skills in myriad ways, including film and television workshops, improv workshops, voiceover workshops, vocal and piano instruction, dance, tap, jazz and ballet lessons and private film and TV coaching.
An "A" honor roll student, Abby's outside interests include reading, horseback riding, videography and Improvisation.
November 4, 2016.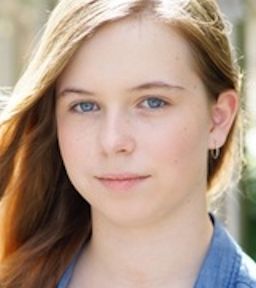 Related Posts: