Meet 'Paradise Reef' underwater still photographer Emma Casagrande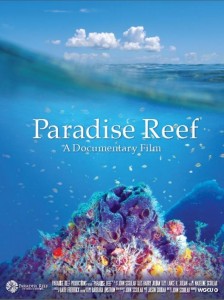 The Fort Myers Film Festival takes place at several Lee County venues March 8-12. One of the films included in this year's edition is Paradise Reef, a 56-minute documentary directed, filmed and edited by John Scoular. Three years in the making, the documentary follows a visionary's quest to secure BP disaster funds, rally community support, and deploy 18,000 tons of concrete to create 36 artificial reefs along Florida's Paradise Coast. Paradise Reef is the third Scoular film to be screened by FMff.
Although Scoular shot the majority of the film, he brought in world-renowned underwater cinematographer Andy Brandy Casagrande IV and his wife, Emma, for the underwater sequences shot in 5k on Red Dragon with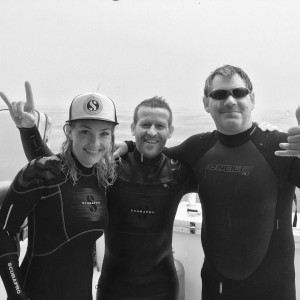 a Gates underwater housing. Born in Sweden, Emma Walfridsson met Andy in 2007 during a trip she made with friends Tanzania. After a 3-year long-distance international courtship, the couple wed in 2010, and today, Emma edits the video her husband shoots, takes underwater still shots of her own, and is his buddy and safety tech for many of his dives.
While Emma's passion for animals, travel, the world, different people and culture was already a big part of her life, the frequency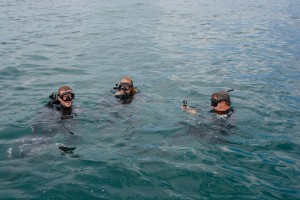 and location of her wildlife trips went to a new level after meeting Andy.
"Married to an Emmy Award winning cinematographer and having the good fortune to be able to join [him] on a majority of [his] amazing shoots, [my] interest and learning of photography has been coming very naturally and is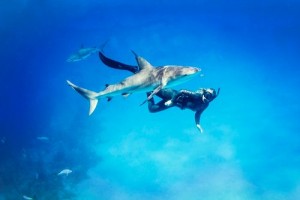 now a big passion both technically and artistically," says Emma. "I love capturing the beauty in our world in both people and animals. Everyone and everything has beauty."
Love of sharks, the ocean and the underwater world is definitely a big part of Emma's life. "Luckily, I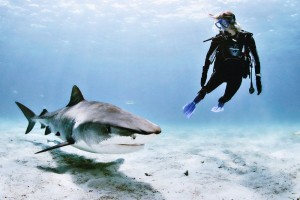 never grew up with Jaws, so I never had that terrifying fear of sharks since childhood," Emma expounds. "Getting to know them from the beginning in their own environment without any scary music surrounding me has made a huge difference in how I see sharks. They are strong, beautiful and powerful, but also very peaceful. Not any man eating killing machine."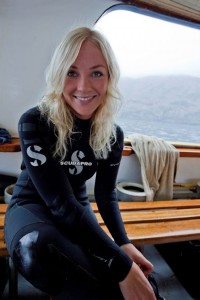 Like her husband, Emma is cognizant that sharks are very important to the ecosystem because they help keep their aquatic habitats healthy. "But sadly, their numbers are [diminishing rapidly] because of shark finning. I'm also a Shark Angel. Shark Angels is an organization that is giving information and awareness about this problem through media and working for a change.  I would definitely recommend going to their page to catch up more on sharks facts. Maybe you want to become an Shark Angel too?
February 27, 2017.
RELATED POSTS.