Frankie Colt returns to Davis Art Center for T.G.I.M.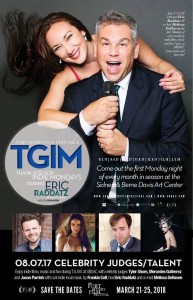 Eric Raddatz and Melissa Tschari DeHaven knock themselves out for each month's T.G.I.M. production. In addition to selecting a provocative array of short and short short submissions for local cineastes to deconstruct, they scour the local landscape for similarly transformative musical talent. And so it is only fitting that singer/songwriter Frankie Colt is on tap for August 7th's screenings.
On a professional level, Colt prefers the term transmutation. As in the title of the EP she released in February and the title cut from the 5-song CD. It's a bit of a departure for those familiar with Colt's overall body of work, which traditionally features acoustic, folk and bluegrass stylings. It's not just that Transmutation showcases the artist's grunge and alternative rock side. The l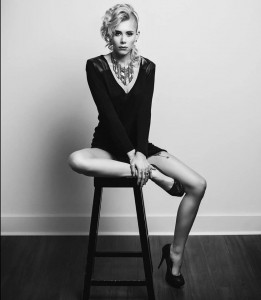 yrics are dark, the subject matter somber – ranging from heartache, betrayal and evil people to the stark realization that you can't save someone suffering from substance abuse unless he or she is willing to save themself.
But it is not the subject matter that is remarkable, but rather the depth of the emotion and the elegance of the lyrics the 26-year-old expresses in each song.
In Stay, for example, Colt sings plaintively "Love is a curse, his name inked on the page; False promises wrapped in a silver lining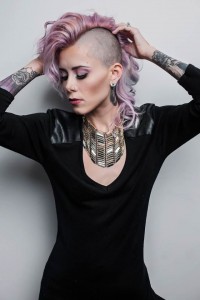 is all that he gave; He swore he'd never leave me and I said I'd stay; He promised me forever and took it away."
In That Old Stuff, Colt portrays the desperation faced by people who find themselves in relationships with someone who is struggling with substance abuse, in this case alcoholism. "You're damaged goods, you're a murderer of great things," she wails. "You kill the better part of you, part of me; I laid us down to rest, you're an anchor dragging me down to the depths; I can't save you unless you're willing to save yourself."
It's a powerful rejection of co-dependency, a self-aware cognizance of the limits of our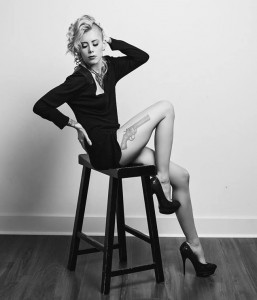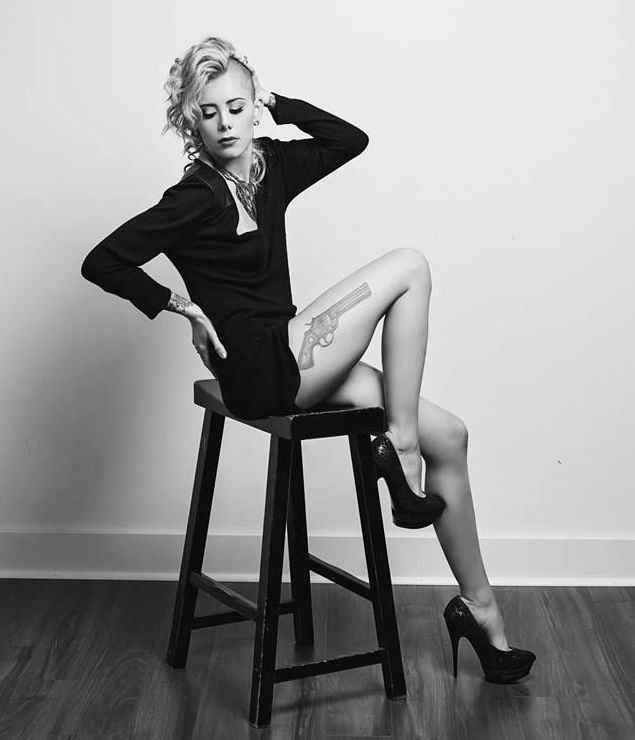 ability to change anyone in the throes of an addictive mindset, and a proclamation of everyone's right to cut toxic people out of our lives. Considering the growing epidemic of opiate addiction in the United States, it's a subject that will has meaning and import for growing numbers of American spouses, parents, children, friends and other relatives.
And then there's Transmutation itself, in which Colt acknowledges that "it's a blessing and a curse to feel everything I feel down to my wretched bones" before adding the powerful refrain:
Transmutation, we constantly change
You and I will never be the same
Transmutation, we constantly change
I am dead, I'm alive!
Beware of a heart filled with spite
You lit the match, now watch me ignite
Beware of a tongue so concise
If I go down, I'm taking you with me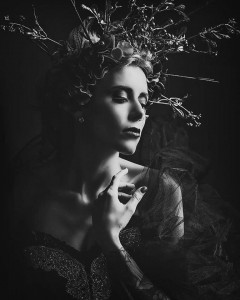 Colt concedes that she was in a dark place when she wrote the music for Transmutation, but the changes the EP codifies are more the release of thoughts and feelings she'd repressed in response to the pressure she felt by the people in her life and society at large who expected her to act in a certain way. So what others might perceive as a mutation is really a newfound freedom to express an inner self that was always present, albeit l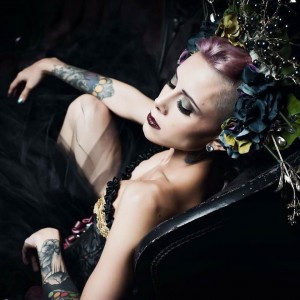 urking beneath a well-constructed veneer.
Part of Colt's transmutation involves the courage to find her own voice and a willingness to move beyond her early influences, which include the Cranberries, Fleetwood Mac and, more than any other, Kurt Cobain. But an equally intriguing component of her musical metamorphosis is the shift from strictly solo performances to becoming the front woman for a band that includes drummer Louie Calavera and bass player/singer Colin OBrien (who also happens to be her husband).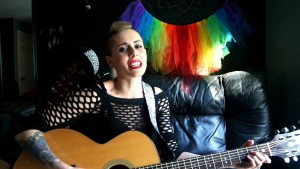 But judging Colt based solely on her musicality would be as unfair as reaching conclusions about her character and personality based solely on the tough persona she projects via her striking blond Mohawk, favored black leather attire and dramatic ink. Area performers and audiences see a warmly supportive side of her at the jam and open mic sessions she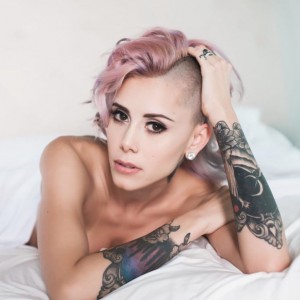 conducts three nights a week at Point Ybel Brewing Company (Tuesdays), Whiskey Park (Wednesdays) and Howl Gallery & Tattoo (Thursdays). There, she is known as a facilitator or, to use the word Frankie prefers, an "encourager." It's a label she wears with pride, one which signifies the way she rallies and cheers on the other performers she introduces, which not only include bands and solo artists, but comedians as well.
"My slogan this year is

#MakeYourFriendsFamous," she told the News-Press' Charles Runnells earlier this year. "It's really important to support the music and art of the community. I try to make them feel like they're rock stars. It's all about them."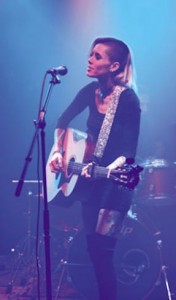 Emceeing at these and a host of other venues not only gives Colt a feel for the local music scene, but an affinity for diverse and eclectic performers and crowds. It also amplifies her own on-stage dexterity. She is equally comfortable playing electric or acoustic, alternative rock, bluegrass, folk, jazz or blues.
"I think as an artist you shouldn't limit yourself," Frankie told Fort Myers Magazine's Cindy-Jo Dietz in a recent interview. "You gotta test the waters. I wouldn't like to do one specific thing. I kind of want to switch it up." So when she's not performing with band mates Obrien and Calavera, you might find her playing solo or rocking the house with a local trio by the name of The Sweet Tease.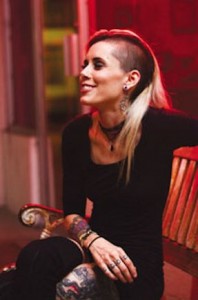 Her appearance at T.G.I.M. will be something of a homecoming. She recently performed with Sarah Hadeka during the "Sounds of Summer" on June 9 at the Sidney & Berne Davis Art Center.
For more on Frankie Colt, visit frankiecolt.com, facebook.com/FrankieColt or Instagram (@FrankieColt). The EP "Transmutation" is available through CDBaby, iTunes and Spotify.
July 31, 2017.
RELATED POSTS.