'Kids News' a tribute to Naples' Judy Lawrence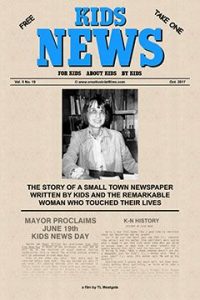 The 8th Annual Fort Myers Film Festival opens March 21 with a gala and screening of Melody Makers, a documentary that chronicles the early days of rock 'n roll and the magazine that helped launch the genre. Scores of films will be screened over the ensuing four days at multiple venues, including Kids News, a "Strictly Local" short documentary written, produced and directed by Tom Westgate of Creative Inlet Films.
Kids News was a small newspaper in Naples, Florida which ran from 1981 to 1986. It was the brainchild of Tom Westgate and his mother, Judy Lawrence. During the course of the paper's six-year run, Judy didn't just encourage the kids she mentored to write and produce the 4-8 page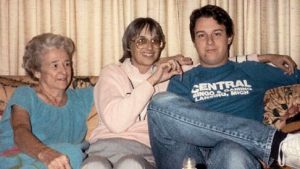 publication on a monthly basis. She inspired the kids who produced and wrote Kids News. In this loving docu-memorial created by Judy's son, Tom, you'll hear Judy's inspiring story from the kids themselves, including writer Melissa Cheaney (who still lives in Naples) and Ken French who, as Kids News Advertising Manager, brought in enough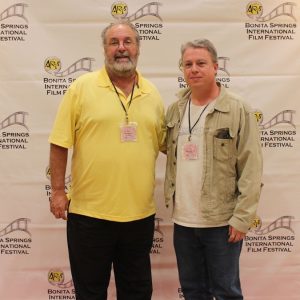 ads to keep Kids News in circulation and even induced Fantasy TV show host Peter Marshall to cover the costs of publishing the paper for an entire year!
Released in 2017, this short documentary has a running time of 14 minutes. It premiered at the 3rd Annual Bonita Springs International Film Festival in January.
You can view a 55 second trailer here: http://www.creativeinletfilms.com/kidsnews.html. [Pictured in third photo is Ken French and director T.L. Westgate.]
February 26, 2018.
RELATED POSTS.