Victoria DeMartin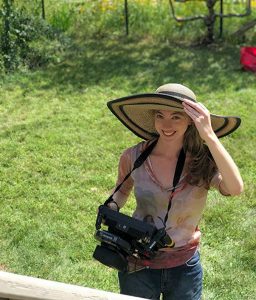 The Fort Myers Film Festival runs April 10-14 this year. Among the dozens of short films it will show during this time is Skindiving by writer/director Victoria DeMartin, which was released on December 30, 2018.
Victoria is a writer/director from New York with a BFA in Film Production from the Film Conservatory at Purchase College.​ During her tenure at Purchase, Victoria wrote, directed, edited, and produced three short thesis films (Knick-Knacks, Winter Rye and Round Trip), each of which screened at festivals nationwide, including one airing on PBS-KVCR in 2015. She also wrote, directed and produced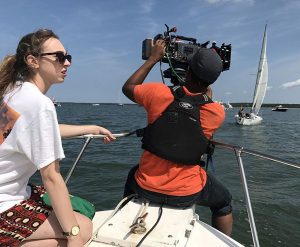 Pas de Deux in 2011.
She has worked in various departments on series such as Showtime Network's Billions (for which she was a post-production assistant on 23 episodes), NBC's The Blacklist, and upcoming limited series The Spy for Netflix. In addition to writing, directing and producing, Victoria has worked as an editor, assistant director, production designer (Knick-Knacks, Winter Rye, Don't Fall, Lovesick and The Rest) cinematographer, sound editor, boom operator, location manager and set dresser (Loserville).
Victoria plans to continue her own storytelling via feature films and episodic TV.
April 2, 2019.