More than 3 decades after Rauschenberg, filmmaker Evgenija Radilova spearheading Chinese cultural exchange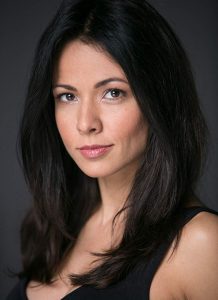 One of the films being screened at this year's Fort Myers Film Festival is Patrik, a short written, directed and produced by Evgeniya Radilova. You may have seen the Bulgarian-born actor/filmmaker on television or in film. She's played opposite Ellen Burstyn. She's appeared on five prime time television shows: Limitless, Law and Order SVU, Elementary and Sex and Drugs and Rock and Roll. She received a Best Actress award for her performance in the indie film Let Them Have Their Way. But what you don't know about Radilova is that she shares a connection with Captiva's favorite son, Robert Rauschenberg. Both established cultural exchange programs involving artists in China.
While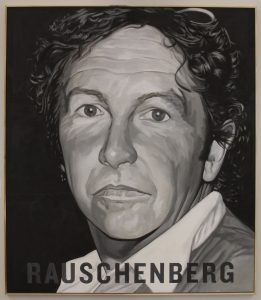 Bob's interests certainly included China, the Rauschenberg Overseas Cultural Interchange (ROCI) was more expansive, extending to Tibet, Malaysia, Cuba, Chile, Venezuela, Mexico, East Germany and Russia. On an egalitarian plane, Rauschenberg conceived of ROCI as a means of forging communication with other nations through the language of art by providing carefully-selected venues where artists, sculptors, poets and authors from around the world could meet and exchange creative ideas in the spirit of collaboration.
"To communicate is the goal," Bob once summarized, but his overarching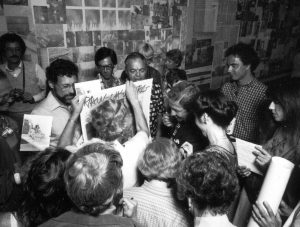 aim was clearly to replace people's preconceptions and misconceptions about each other with a vision of common humanity – especially in such insular countries as China, Chile, Cuba, East Germany, Malaysia and Tibet.
In the summer of 2017, Radilova was blessed with a once-in-a- lifetime opportunity to travel to China and do a cultural exchange program in Chongqing with theatre and film studies.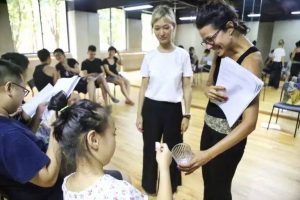 "I believe that theatre can connect and transform people, and either by observing or participating we learn more about ourselves and the world around us," professes Evgeniya, who characterized the experience as "the most profound" in her life.
Since that seminal trip, she's been back twice more. She was invited for a second year to teach and direct film and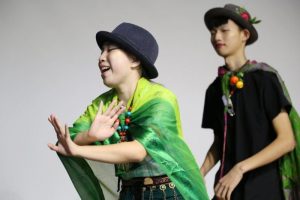 theater workshops with the students of Chongqing and Kunming in China, creating two films with them, Fortune Sticks and Marga. She also directed a production of Shakespeare's A Midnight Summer's Dream and Peter and the Starcatcher last summer in Chongqing, China, also giving a very successful talk for the film industry and film professors in Kuming.
Inspired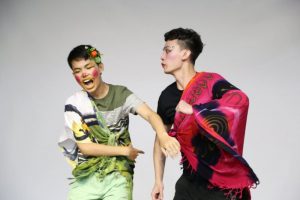 by the success she enjoyed in China, Radilova opened a cultural exchange program in Brooklyn with her good friend (and famous Bulgarian actress) Marina Alexandrova that features a theater and film laboratory.
"The place is for the meeting of people through art between two worlds – east and west," Evgeniya told Christina M. Morrison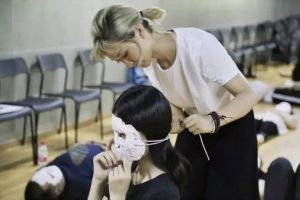 of Goldrush Magazine in July of 2018. "Bulgaria, as a country, was the gate between east and west. Our desire here is to communicate with children through art in order to create together a common point of reference. The cultural center is created as an art lab where children and people will learn to hear while they are listening to seeing while they are watching."
There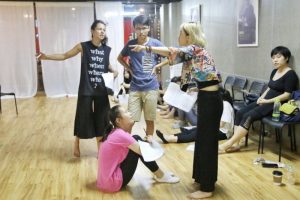 exist parallels between the state of freedom of expression in China when Rauschenberg made his first trip in 1982 and now. A few short years after Rauschenberg's 1985 R.O.C.I. trip, the Chinese government cracked down on Chinese avant-garde and contemporary artists, and in the past two years, President Xi Jinping has presided over the harshest crackdown on intellectual life in decades,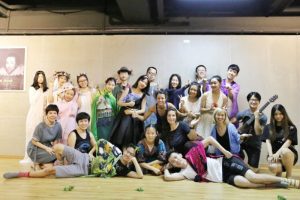 with hundreds of dissenters being jailed. It's not just risqué content that's being targeted, but any films that express overt admiration for Western lifestyles.
But that just militates in Evgeniya's favor.
"We know that when we play together is the way to get to the other person," explains Evgeniya, channeling her inner Rauschenberg. "We want to invite Chinese students in the U.S. as well."
And just like Bob Rauschenberg landed in Southwest Florida via New York, Evgenija Radilova is leaving New York for Fort Myers to attend Fort Myers Film Festival. But she'll only be in town for the weekend of April 13 & 14, then the actor/filmmaker/model and fire dancer will head back to Brooklyn. Unless she falls in love with the true paradise we call Southwest Florida. Stranger things have been known to happen. Just ask Bob Rauschenberg protégés Lawrence Voytek, Mary Voytek, Jonas Stirner and Darryl Pottorf.
March 19, 2019.
#BeYou at #FMFF.